<<<<====Share Over Here =)
Peak Experiences:
Spoiling Her on Valentines Day
For those that know my story you know that my wife Jessica was there for me when I was dead broke and I am forever grateful to now get to spoil her.
Watch this very short video on life lessons and some peak experiences we had on Valentines Day!
What if you Hate Valentines Day?
When you despise something it means you have some emotional attachments to it. Hate is not the opposite of love, indifference is. For those that maybe are single and hate seeing all those pictures on Facebook of happy couples on Valentines day, it means that something inside you actually wants a relationship. If you are totally indifferent, then, that is a different story and stay happy and single!
I encourage you to try flipping that energy around and instead be grateful that someone out there found someone else and when you carry THAT kind of energy vs negativity, you just might find yourself with a new perfect mate around your arm. =)
The Layout of my Valentines Day Surprise
First of all want to give a much needed shoutout to my travel concierge Teresa, you rock, thanks for all the amazing help!
Sooo Valentine's day started with me bringing her breakfast in bed, then her roses were delivered, she was surprised and ecstatic but we were just getting started =)
At around 5pm the limo arrived and took us to a surprise location. She had NO idea where we were going, as displayed in this picture lol.
When we pulled ONTO the runway at page field and stopped next to a helicopter, she started tearing up and looked at me and said "I am the luckiest girl in the world".
Before I go on, I want YOU to create these kind of peak experiences for your loved ones or even yourself. None of this would have been possible if I didn't get around the right people and grow.
(more on this later)
Then, the helicopter flew us around Fort Myers Beach, Sanibel, Lovers Key and not only did we get to see the sunset on the water, we also got to see the full moon, it was simply incredible.
THEN, for my final surprise, we landed on a golf course on Sanibel Island to walk to the Blue Coyote restaurant where we had an amazing dinner.
We had the braised beef and mushroom ravioli, the escargo and bone in ribeye. Everything was amazingly delicious and we were quite the buzz in the restaurant as everyone kept coming up and asking our names
and if we were the ones in the helicopter. In fact, where we landed all the people in their houses on the golf course came out and waved and some even video taped us, it truly was like we were celebrities =)
Why do I share this story with you? Is it to brag and to say "look at me" or is it to shatter your mold of what's possible?
I share this with you because I want you to dream big. I want YOU to create amazing memories like we did on Valentines Day. I am your biggest fan and I want you to be able to surprise your loved ones with peak  experiences like this. I believe in you, enjoy the video =)

Video: Peak Experiences
Here's to YOU dreaming big, you can do this, you got this, you can create the life of your dreams. Love you all!
To Your Abundance!
Did This Help You? If so, I would greatly appreciate if you commented below and shared on Facebook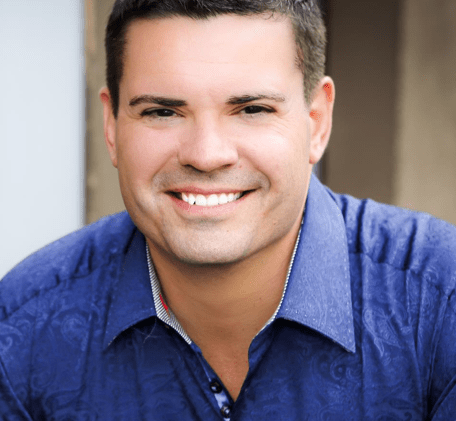 Ray Higdon's MLM Blog
Skype: ray.higdon
Email: [email protected]
"I Show Network Marketers How to Recruit More Reps, Get More Leads and Become a Top Earner in Their Network Marketing Company."
PS: APPLICATION – Do you want to create the life of your dreams? Apply here for our Two Day Mastermind in April – Click here for Details
If you enjoyed this post about Peak Experiences: Spoiling Her on Valentines Day, retweet and comment please