[PART 2] My Notes from the Joe Polish 25k Mastermind
Today is part two of my notes from the Joe Polish 25k Mastermind, jam packed with tips!
Yes, I paid $25,000 to be a part of this group and YOU get to learn what I got out of it FREE.
About the Picture
I had the absolute pleasure of meeting and spending time with Dr. Sean Stephenson.
Dr. Sean was born and doctors predicted he would not survive past birth because of a rare bone disorder that stunted his growth and caused his bones to be extremely fragile. Despite these challenges, he's taken a stand for a quality of life that has reached millions of people around the world, including Sir Richard Branson, President Clinton, and his Holiness the 14th Dalai Lama.
He's appeared on everything from The Oprah Show to Youtube videos with millions of views. The Biography Channel did an hour feature on my life called, "Three Foot Giant."
And he is one cool dude, any who, onto my notes from the Joe Polish 25k mastermind!
Why I Joined the Joe Polish Mastermind
I have a burning desire to help my clients, students and teammates grow as big as they possibly can and I knew getting into the Joe Polish mastermind would raise my level of thinking which would only allow me to help more people. Think about this, no one bats an eye if someone buys a Ford Escape which depreciates and will never allow you to ten times your money but only the very, very few would ever invest this sort of money into something that is almost guaranteed to make you more money (assuming you actually implement and are coachable).
Besides thinking bigger I also joined for the Networking. There are so many connected people in this room and it was a lot of fun and I am looking forward to the next one.
Warning: Some BIG Mindset tips in the below video, IF you are struggling with making money or getting more sales, oh man, this video might just change your life!
Video: Part 2 of My Notes on the Joe Polish 25k Mastermind
Was that helpful? Would love to hear what your biggest takeaway was from both days of my notes. Really excited for the future for all of us and again, thank you all very much for working together to get our Facebook community to over 100,000 fans!
Be sure to comment below what your favorite tip was from the last two days and I can always dive deeper on any tip you might be interested in.
Did This Help You? If so, I would greatly appreciate if you commented below and shared on Facebook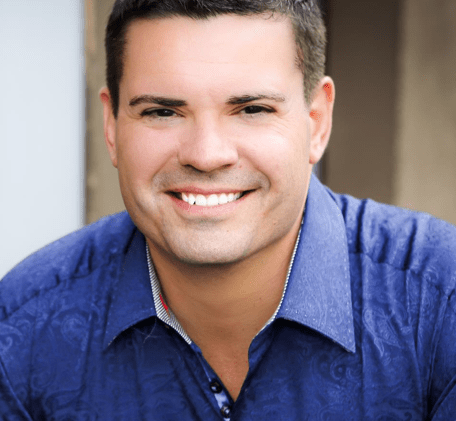 Ray Higdon's Network Marketing Blog
Skype: ray.higdon
Email: [email protected]
"I Teach You the Marketing, Mindset and Sales Strategies to Make More Money and Follow Your Passion!"
PS: [PDF] 73 Page PDF you can Download FOR FREE to help you Understand how to Make More Sales – Click Here (if you struggle to get people to commit to buying, read page 29)


If you enjoyed this post on My Notes from the Joe Polish 25k Genius Network, retweet and comment please