<<<<====Share Over Here =)
Overcoming Fear and Procrastination
Audio and Workbook
Here's the reality, in the home business profession, if you are NOT at the success level you desire, the real issue is how you deal with overcoming fear and procrastination. This post will help.
How do You Overcome Fear?
There are a couple things you can do to help you with overcoming fear.
1. The Screw it method. What we are afraid of is always worst than the real thing. If you can just grasp that what you are afraid of, isn't that big a deal, you can say screw it. It reminds me when I was afraid of public speaking.
I worked at a county government job, managing a handful of people and my boss made me do a presentation for the first time. I was nervous, stuttered, actually spilled water on my shirt and didn't sleep for three nights before the presentation. The week after that treacherous feeling of being in front of that small group of people, I enrolled in college solely to take public speaking classes. I had no idea that overcoming fear of public speaking would lead me to speak on the Vegas strip about a year and a half later. YOU also don't know what rewards are behind your fear. I believe all people have greatness within them, but they will NEVER see that greatness unless they learn the art of overcoming fear.
2. Identify what you are losing by not overcoming fear. There are things, that you may not have identified you are losing out on by NOT overcoming fear and procrastination. It could be investing time with loved ones, reaching the next rank in your company or even inspiring your kids to help them see what's possible in this world. Sometimes it takes pain to push you to create who you want to become.
How to Overcome Procrastination
Make no mistake about it…if you procrastinate, you are afraid of something. Most typically, you are afraid of success. Yeah, I know that sounds strange but IF you succeed, you are in a place where you could fall down and actually do harm right? The same principles that help you with overcoming fear will also help you overcome procrastination.
One powerful method of overcoming procrastination is to fully realize you do NOT have all the time in the world. Like Oprah says, "Life is not a dress rehearsal", what you do NOT can either take you closer to your dreams and goals or carry you away from them and keep you stuck in mediocrity.
It is for all of the above reasons that I created a brand new audio with workbook called "Straight Talk: How to Overcome Fear and Procrastination".
This audio and workbook is hard-hitting and cuts straight to the point on how YOU can master overcoming fear and overcoming procrastination. If you can truly get that, you WILL change your life.
Overcoming Fear BONUS AUDIO: 14 Minute Audio on Dealing with Negative People
We believe this program will seriously change some lives and we want to get the word out about this very cost effective audio and workbook. You can get the audio and workbook for only $37 here and it comes with a full 100% money back guarantee.
If you decide to invest in yourself and get this program, share on Facebook and comment below and we will send you a bonus audio on Dealing with Negative People that I know you will love and it will also help you with overcoming fear.
Grab your copy, which, is priced at $37 for a limited time while we collect testimonials, and follow the above instructions to get your bonus audio too!
The First Testimonial!
This is awesome, we JUST released this a day ago and already got in this wonderful testimonial, click to enlarge the picture
To Your Abundance!
Did This Blog Help You? If so, I would greatly appreciate if you commented below and shared on Facebook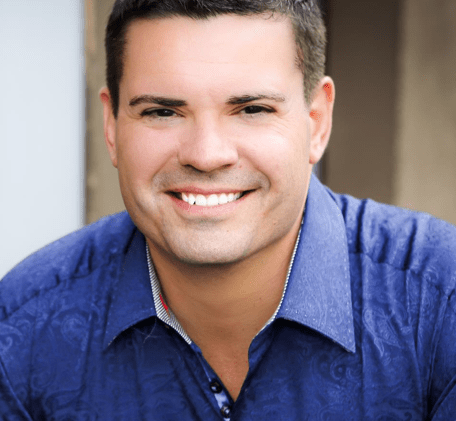 Ray Higdon
Skype: ray.higdon
Email: [email protected]
"I Show Network Marketers How to Recruit More Reps, Get More Leads and Become a Top Earner in Their Network Marketing Company."

Image(s): FreeDigitalPhotos.net
PS: Do you want to boost your MLM Recruiting? Get my Top Earner Recruiting Secrets Here

If you enjoyed this post about Overcoming Fear and Procrastination Audio and Workbook, retweet and comment please