<<<<====Share Over Here =)
Our Free Trip to
Stone Mountain in Georgia
We just got home from our free trip to Stone Mountain in Georgia and thought I would share our fun with you!
Why Was This a Free Trip?!?
I have reached a level in my network marketing company that pays me $1,500 per month to take vacations and that money accrues until we use it. The only thing better than an awesome trip is an awesome FREE trip!
Why Stone Mountain in Georgia?
We had a small window this year to take the kids on a trip as we go on a free cruise on Monday and Stone Mountain in Georgia is only an hour or so flight away and several of our friends recommended it. I also happen to have some of my good friends up there so it worked out really well. In the below video you will see us at the top of Stone Mountain (over 1,600 feet high) and a pretty serious workout.
Awesome Stone Mountain Resort!
We stayed inside the Stone Mountain park at the Evergreen Marriott and it was awesome. Fantastic service and a very nice hotel with a great breakfast buffet. We travel A LOT and we both agreed the service at that hotel and how they really bent over backwards to take care of us was one of the best experiences we have ever had. I definitely suggest staying there if you are going to stone mountain in Georgia. In the below video you will see our room with very nice lake views.
Secret Place: Hindu Temple in Atlanta
Here is a place you probably have never heard to go to in this area, that is the Hindu Temple in Atlanta. Let me tell you, this was THE most unique religious center I have ever been to, simply breathtaking. Unfortunately they don't allow pics of videos on the inside of the Mandir but in the below video you will see the outside grounds at least.
Inside the temple everything is marble or some form of amazing rock. You have to take your shoes off and be silent while in there but I highly, highly suggest you check this place out. It was a really unique experience.
Snow Mountain at Stone Mountain
One of the biggest things we were looking forward to was Snow Mountain at Stone Mountain to do the snow-tubing. It was cool, however, I have to be honest and there was a little disappointment as they are so overly safe there that you don't go as fast as you really want to. Still fun but after a few slides downhill you will probably have had enough. The family tube (which I shot a video of us doing below) was definitely the most fun. The Christmas village at Snow Mountain was pretty cool.
Other things in the Video include:
– Lots of footage from the Georgia Aquarium
– Some footage from the World of Coca Cola
– Me and My son playing a life-sized Chess game
– Jess (my wife) huffing and puffing at the top of Stone Mountain
– And some more fun stuff
Our Video From Stone Mountain
Look for my Business Coaching Audio Tomorrow!
While in Stone Mountain I met up with some different marketers and gave them some free coaching. I happened to record it (over an hour) and will be releasing it tomorrow to my email list. Make sure you hop on my email list if you are not already on it. You can do so by entering your name, email and phone (optional) in the upper right hand corner of this website.
To Your Abundance!
Did This Blog Help You? If so, I would greatly appreciate if you commented below and shared on Facebook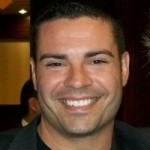 Ray Higdon
Skype: ray.higdon
Email: [email protected]
Work With Me – Numis Network
Image(s): FreeDigitalPhotos.net
PS: THE book that transformed the way I recruit forever, I don't know too many top marketers that didn't buy this

If you enjoyed this post about Our Free Trip to Stone Mountain in Georgia, retweet and comment please