<<<<====Share Over Here =)
Our Family Trip to Kauai
We just got back from our family trip to Kauai and it was AWESOME! Inside this video is not much training at all, but just us having fun and some really cool sights!
Check out the beaches, snorkeling, tubing, waterfalls, helicopter tour and more!
Our Resort in Kauai
We stayed at the Wyndham Koloa Landing at Poipu Beach, the room was GREAT, the resort was, well, OK. They are currently doing some construction that once done will be really cool but for now it was just an OK resort. We visited several other resorts like the St Regis toward the North Shore and the Grand Hyatt right down the road. St. Regis has GREAT scenery but seemed a little stuffy for me. The Grand Hyatt was AWESOME. Beautiful scenery, amazing resort and everyone seemed very friendly.
Snorkeling in Kauai
On day one we snorkeled at Tunnels, a local favorite. Afterwards we found out that it exactly where Bethany Hamilton lost her arm to a shark attack (they made the movie Soul Surfer after her). The snorkeling there was AWESOME, we saw four sea turtles! Tough to beat that spot. We also snorkeled outside the St Regis, it was OK, we did see three scary barracudas though. Later in the week we snorkeled next to the Beach House down close to Poipu Beach and it was very good, some very big rainbow fish was there and one morning I caught a Hawaiian Monk Seal sleeping on the beach there.
Kauai Helicopter Tour of Jurassic Falls
On day two we did the Kauai helicopter tour of Jurassic Falls with Island Helicopter. It was so seriously awesome! Well worth the arm and a leg you pay for it! They are the only Kauai helicopter tour that has the rights to land by the waterfall, very, very cool scenes of the shore and beaches as well.
The Amazing Kalalau hiking trail
Ask around and you will learn that the very best in Kauai hiking is the Kalalau hiking trail close to KA beach. You can hike 2 miles to the secret beach and then choose to hike another 2 miles to the waterfall or of course come back. Great, scenic and a little challenging hike.
Roberts of Hawaii Hollywood Tour
I will be honest, I wasn't that jazzed to sit in a bus for 6 hours to learn where all a bunch of Hollywood tours were filmed in Kauai but my birthday boy son wanted to do it so we did and we are SO GLAD we did! It was great! They showed where movies such as Blue Hawaii, Jurassic Park, Raiders of the Lost Ark, Fantasy Island and many others were filmed and it was really cool.
DID YOU KNOW? The entire crew of Jurassic Park was hunkered down while category 5 hurricane Annikki destroyed everything around them? They even used some of the shots from the actual hurricane in the movie, crazy right?
Tubing in Kauai, Geysers, FOOD and more
We had a blast with the Backcountry tubing dudes, that was a lot of fun and very cool. The guys running it were hilarious too.
Yet another thing I wasn't really looking forward to was having my first Puka Dog. First of all, it is pronounced POOKA not Puke-ah. If they were open to a bit of marketing, I would highly suggest changing the spelling so no one for the rest of time had to explain this =). A Puka dog is a hot dog inside Hawaiian sweet bread but made in such a way that it is delicious. They also use flavored relishes and ketchup is NOT allowed. It was awesome! You have to try one if you go.
Probably the best food we had was at Brennecke's across from Poipu beach. We had sushi at Dolphin and as we are sushi snobs (we have three locations in are city that kick the crap out of anywhere else we have ever tried) it was OK, the drinks were better than the sushi but Brennecke's had GREAT food and if you can negotiate the table in the corner you get window views from both sides.
Also, if you go, take 4 minutes out of your day and visit spouting horn. It's on the South side but is a pretty cool geyser and right down the road from the beach house where you should certainly go to have lunch a coconut mojito!
Video: Our Trip to Kauai
Just a few years ago we most certainly could not afford to travel as much as we used to, so grateful to the home business industry and our amazing people in Team Start Living. Gratitude!
To Your Abundance!
Did This Blog Help You? If so, I would greatly appreciate if you commented below and shared on Facebook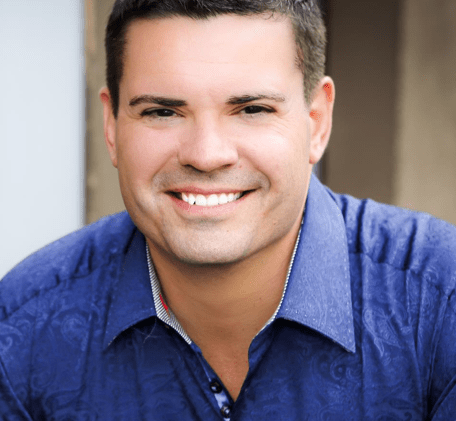 Ray Higdon
Skype: ray.higdon
Email: [email protected]
"I Show Network Marketers How to Recruit More Reps, Get More Leads and Become a Top Earner in Their Network Marketing Company."
Image(s): FreeDigitalPhotos.net
PS: Last year we worked with Tim and the gang to create the Pro Blog Academy, now they are up to something totally new, check out their Free Report here if you want to learn smart ways of using the Internet to generate leads and talk to more prospects

If you enjoyed this post about Our Family Trip to Kauai, retweet and comment please