Sherry Bullock attended our free training that shared quite a few blogging tips, got serious, and then got asked to be on the Rachael Ray show!
Check out her inspirational story in this post and be sure to congratulate her in the comments!
My Thoughts on Blogging
Our blog is our hub, it is the center point of all of our marketing. It is how we generate the majority of our leads and it is how we keep getting people back in front of our training in the most effective way.
I personally feel that if you want to crush it in ANY niche or profession, a blog is crucial. Sherry's story is definitely a cool story of how blogging can get you recognition and attention and we are super proud of her!
How our Blogging Tips got Sherry on the Rachael Ray Show
This is one awesome story. Past clients of ours David and Kate Ingram reached out to me and told me we had to hear this story. I reached out to Sherry to get the scoop and not only is it super cool that she got on the Rachael Ray show, it is also super inspiring how she has changed her life.
Direct from Sherry:
"I signed up for one of your free Webinars and during that time you were talking about the importance of blogging and why it was important to any field of business. When you spoke it was with a sense of urgency to get started and not wait until it was perfect."
SIDE NOTE: Moving forward imperfectly may be the most important advice any entrepreneur can ever hear. Like Brendon Burchard says, "Version 1.0 is infinitely better than version 0.0."
"That really stuck with me and was my deciding factor to make my blog available to the public and finally stop waiting until I felt it was perfect. Little did I know that a producer from the Rachael Ray Show would contact me and ask if I would like to share my story with the world. She noted that she found me and my story through my blog. Which by the way was no where close to perfect and I didn't feel anyone would be looking at since I was not an expert and still have lots of learning to do.
Next thing I know I was off to NYC to shoot a segment about my story. My weight really affected my relationships with others most of all my marriage. I shared my journey on my blog along with motivation and support for moms struggling with the same or similar things.
I want to say thank you again from the bottom of my heart for the words you shared with me and others on that webinar to just start sharing value with our audience. You know never who you will help or speak too.
Thank you again for your time and gifts you share with us every day, you change lives. You have truly been a blessing to my business!"
Yours truly,
Sherry Bullock
How awesome is that? This is the actual training she went through – Our Branding and Blogging Tips Webinar. Check out the actual footage from the Rachael Ray show below
Was that awesome or what? If you are serious about learning how to blog, you may consider grabbing our full course here or you can learn more on our training webinar here.
IF you were inspired by Sherry and her story, let her know in the comments below and feel free to share!
Did This Help You? If so, I would greatly appreciate it if you commented below and shared on Facebook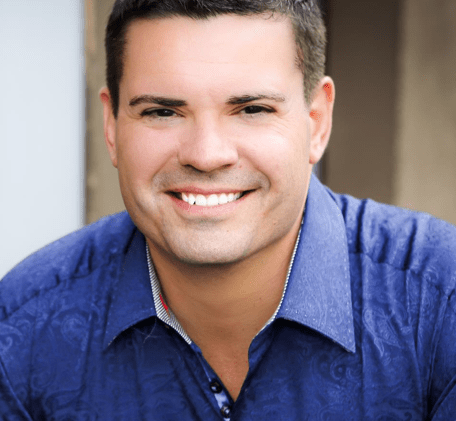 Ray Higdon's Network Marketing Blog
Skype: ray.higdon
Email: [email protected]
Periscope – Ray Higdon on Periscope
Considering Coaching? Check out my Work with Me tab and Survey where we Help People Everyday.
PS: Don't forget to get The 3 Minute Expert. I will teach you how to become an Expert in ANY Niche. This is the Unlimite Blogging and Branding Couse.  Click Here To Grab it now before it's gone!
If you enjoyed this post on Our Blogging Tips Helped Get her on the Rachael Ray Show!, retweet and comment please