<<<<=====Share on Facebook Here and Google+ above

If you Like, RETWEET HERE============>>>>
And Comment Below!
Online Network Marketing Secrets
(What Most Don't Know)
In this quick post I will share some online network marketing secrets that goo-roos are afraid to tell you. For some folks trying to do network marketing online, it's no wonder you have struggled, this post will help.
Isn't Online Network Marketing Easier?
I remember when I first started working my network marketing business back in 2009, I hit $10,000 a month my fifth month and was talking to a prospect telling him that I was prospecting like a madman, going to networking events, talking to people on Facebook and working my butt off to get myself out of debt and into making some serious money.
After I talked to the guy about what I was doing he said, "That sounds like the hard way, I'm just gonna use the Internet". And there goes unrealistic expectation guy off to his doom…
However, it proves my point. Most networkers go to the Internet out of weakness. They go because they do NOT want to get better at recruiting or connecting with people, a lot of them go because they believe it will be easier. The fact of the matter is learning online network marketing takes longer, has a huge learning curve and way more costly than the traditional methods. Does this mean I just don't like Network Marketing online? Not at all, I just wanna let you in on some secrets that the guru's know but don't tell you…
Truth About Online Network Marketing
Marketing in of itself takes a long time to learn. Identifying a target prospect, writing copy that attracts people and putting together a website, autoresponder, hosting and your social media accounts will knock out 40% of all people from ever moving forward. If you DO possess technical skills, you can still get stuck on what to say to your target prospects to attract them, all of this takes time if you don't have guidance, mentorship or a system to follow.
IF you are wanting fast results for your network marketing business you will need to engage in PROSPECTING versus marketing. To get better at prospecting you will want to study sales or sponsoring courses and really get better at just connecting with other human beings. Also, if you get better at talking to people you won't have to get a million leads per day just to make a sale, you will convert a whole lot more than that.
Gameplan for Online Network Marketing Success
1. Start creating a piece of content everyday but don't count on it getting you any results at first.
2. Prospect 5-10 people on either Facebook, youtube, linkedin or twitter each day if you are part time. Fulltime folks should be prospecting 20-100 per day IF you have a desire to make commissions quickly. (If you don't have much success with recruiting this detailed webinar on recruiting may help…how will your fellow teammates feel if you were on the leaderboard for the first time?
3. Attend events. Attend every major event that happens for your company and events that connect you with other online network marketing experts. Know that you don't have to buy everything but soak in the knowledge and network with those of success.
If you enjoyed this post please comment and share if you want more content like this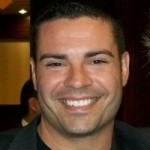 Ray Higdon
Skype: ray.higdon
Email: [email protected]
Work With Me – Numis Network
Image(s): FreeDigitalPhotos.net
PS: If Your Upline Does Not Have a Step-By-Step Blueprint For Success, Check This Out (Unless You Already Have Too Many Leads) – Click Here For Instant Access
If you enjoyed this blog on online network marketing, retweet and comment please