Are you doing online network marketing and wondering when to pitch people? This will help.
Today you will learn online network marketing strategies that actually work.
Last Night in Regina, Saskatchewan (Canada)
My wife and I are up in Regina in Saskatchewan, Canada for one of our Diamond clients helping her run her event. We've done a few trainings so far but last night we invited people to come to a little workshop we did that we shared our social media and online network marketing strategies that we have been using the last few years. (By the way, I MAY be able to get a copy of the recording from last night, if you would like to see it, be sure to leave me a comment at the bottom of this blog post).
It was a LOT of fun! We had one guy drive 5 hours to come see us talk and had a roomful of awesome people, not everyone was in network marketing but everyone was asking us about our online marketing approaches with branding, lead generation and getting more sales so I thought I would share some of what we taught with you in this blog post.
The Two BIG Key Online Network Marketing Strategies
One of the big questions people always ask when wanting to learn online network marketing is "When do I pitch?", meaning, when do you bring up your network marketing product or service to the people you are attracting to you.
My answer? "You might never."
Instead of being so eager and focused on when to pitch, choose to focus on THESE two essential online network marketing strategies: Generating leads and building relationships. IF you choose to focus on generating leads and building relationships, you are now more of an actual professional vs. what has given the network marketing profession a bad name.
Instead of wondering when to pitch, focus on locating people that are open. If you want an EASY time of this, then build an audience. The easiest way to build an audience is to TEACH. This is a CORE training in my step by step online network marketing course called The 3 Minute Expert. In that course we walk you through how to come across as an educator (vs salesperson) online and why it works so well.
The best way, in my experience, to generate leads is to put education out there online behind capture pages or optin forms. For example you will notice at the top of this page there is a giveaway called 29 Sources of Leads. My target market, network marketers, struggle with where to find people to talk to about their service, product, or opportunity so we get them to exchange their email information for that cool giveaway. Now, just because you are in network marketing does NOT mean you also have to target network marketers, you could create education like skin care advice, weight loss suggestions or best travel destinations. My advice in that realm is pick whatever fires you up the most to talk about online and you will be more consistent.
Online Multi Level Marketing Lead Handling
So AFTER you generate the lead by offering some cool giveaway of your own (could be a PDF, video, audio, etc), then you work on part two which is building the relationship. In the beginning you may personally reach out to each lead that comes through and welcome them and ask them, Hey, I saw you visited my site and got my giveaway, hope you enjoy it, is there anything I can help you with?
You are looking for openings to see if they have any problems that your service, product or opportunity solve. You would NOT send an email to a new lead that says "Check out my THING!" as you have no idea if they are open yet or not and that would be just pushy.
Simple right? To recap…instead of wondering "when to pitch", focus on lead generation and building relationships and you will SHINE above all your competitors! (Click Here to Tweet This Message and Hopefully help clean up this profession a little)
If you got value from this, feel free to share and comment below and know that the more network marketers we teach this to, the better chance we have of actually cleaning up the profession and raising the vibration of this powerful industry.
Did This Help You? If so, I would greatly appreciate it if you commented below and shared on Facebook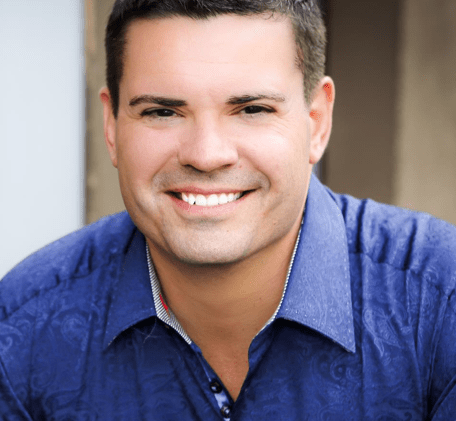 Ray Higdon's Network Marketing Blog
Skype: ray.higdon
Email: [email protected]
"I Teach You the Marketing, Mindset and Sales Strategies to Make More Money and Follow Your Passion!"
PS: If You Don't have a Team, Haven't Recruited Anyone (or less than 10 people), This is the Course you Should Get – Network Marketing Training Course
If you enjoyed this post on Online Network Marketing: When to Pitch, retweet and comment please