<<<<======Share on Facebook Here
If you Like, RETWEET HERE============>>>>
And Comment Below!
Online MLM Marketing is Like Gaining Lean Muscle
Throughout my life I have had a weird balance of things, if I was making a ton of money, I was out of shape. If I was in shape, I was dead broke! Weird huh? I realized that I needed some outside help and decided to get some training sessions..it made me realize that working out and gaining lean muscle is very similar to online MLM marketing.
This is what I did
I went to the gym closest to me, La Fitness (any other LA Fitness peeps out there?) and I asked about getting a personal trainer. They sent me to a nice, but very strong sales dude named Brian. He was using all kinds of tactics on me, it was awesome. In the past I would have been very reluctant and tight with my money but times are different =). I signed up for the most expensive program they had (which is less than I receive in paypal weekly, not counting my primary or MLSP income) and I was excited. It includes a personal trainer 3 times a week, monthly measuring and tracking and it was for a 12 month commitment.
What I didn't do…Muscle or Marketing wise
I didn't sign up for a 14 day trial to see how it worked out. I didn't look over at the ripped dude and say I want to be exactly like him within a week. I had zero temporary expectations..
So why do people do this with learning online MLM marketing?
Is there a question that working out everyday works or not? I hope you answered no. Well, that also applies to online network marketing. If you make a long term commitment, like I did with the personal trainer sessions, and you apply what you are trained on, you will be a better marketer and attract better people into your business.
My Goals, Your Goals
I encourage you to have goals that are sustainable and realistic. Did anyone that you recognize as a top online mlm marketer learn it overnight or even in 90 days? No. No way. It took me 6 months of studying to get my first lead online!
Instead of comparing yourself to that dude that signs up people all day long from the internet, think of me in the gym working out, carving a better me out of what I look like right now. You are the same! Do not fall into the trap of comparing yourself to the six packed, lean and mean established marketers online but strive to become one of those recognized names in the industry. By the way, it is very similar to gaining lean muscle..
Recipe for 6 pack online MLM marketing skillz
1. Find a program. I use My Lead System Pro. It is NOT an overnight steroid that will give you amazing biceps within 24 hours. It is also not a "watch dances with the stars eating pork rinds program". It is a systematic approach to building a 6 pack, and 6 figure online marketing profile.
2. Find a coach/mentor/leader. This can sometimes be found in your existing network marketing company. I am a pretty motivated dude but even I hired a personal trainer to keep me on the straight and narrow and kick my butt when needed.
3. Be positive, rather than comparing, during your journey. This IS a journey you are on. Stop comparing yourself with the guys that have already following the above plan for years and start getting better everyday and you will be on your way to massive wealth and happiness!
If you enjoyed this post please comment and share if you want more content like this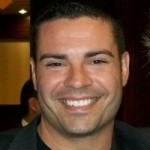 Ray Higdon
Skype: ray.higdon
Email: [email protected]
Image: photostock / FreeDigitalPhotos.net
PS: If Your Upline Does Not Have a Step-By-Step Blueprint For Success, Check This Out (Unless You Already Have Too Many Leads) –

Click Here For Instant Access
PSS: My company is pre-launching in the UK on September 1st, For More Info on Numis, Go here – Ray and Numis
If you enjoyed this on Online MLM Marketing, retweet and comment