<<<<======Share on Facebook Here
If you Like, RETWEET HERE============>>>>
And Comment Below!
Numis Network Just Got a Whole Lot Sweeter
As most of you know, Numis Network is my primary company and a company that I am very grateful to not only be a part of but also to be the #1 income earner in. Numis Network is a gold and silver mlm based out of Tampa, Florida. What I saw with Numis Network is a refreshing product that had never been done before that I don't think will ever go out of style, doesn't offend anyone and no one I know has too much of the product. However, on Tuesday, September 7th, Numis Network got a whole lot sweeter…
Question For Numis Network Reps and those looking to Join
Do you think that you and your team could build your business if you had an option that everyone could afford and that actually paid you a commission?
This is the question that the leadership asked themselves when they created this latest promotion. Let me give it to you straight. I believe, this promotion, will add 100,000 reps into Numis Network in the next 12 months. I believe there has never been a better time than right now to build this company. But, let me quit building it up and just tell you what the promotion is.
The Brand New Promotion
For now until November 1st, 2010, anyone who joins Numis Network at the $75 level, receives an MS70 Silver Eagle with a market value of approximately $125. In the past Numis Network reps were really encouraged to only promote the higher cost option to join Numis but, here's the reality, not everyone was having success locating people who could afford to pay $500 to join the business. With this new option, every single person in Numis Network can generate a check.
Why Did They Create This Promotion?
The founders of Numis Network understand that we are in a tough economy. Not everyone will plop down $500 but, anyone can afford to join at $75, get a taste for the company and then, if they think it makes sense, upgrade to the full position. For the last 5 months, Numis has averaged higher than 20% of people who came in at the associate level upgraded to the executive level. With this new promotion, every single person has the ability to bring people into the company and we believe there will still be a 20+% of them decide to upgrade once they see the leadership, training and story of Numis Network.
Does the $75 Option Pay?
Yes. Starting right now, anytime a Numis rep brings in someone at the $75 level, 60 points in volume is generated. That equates to $6 in their pay leg. I know reps that have brought in 8-12 associates but before this promotion, they did not get any commissions. Now, every single person, regardless of skill or experience, can start to generate commissions right away and start to build their business.
For Those That Have Been Looking at Numis Network
There has NEVER been a lower risk way to join Numis Network. There has never been an easier way to generate a check in Numis Network. Coincidentally, Gold and Silver have never been hotter. If you think you can get people into a tax advantaged homebased business for $75 and those people receive a $125 MS Silver Eagle, then, get back with the person that talked to you about the company and I look forward to helping you all build your business!
If you enjoy this post, please quickly do me a favor and share with others and comment below.
====>>>Join Me and 13 Other Major Marketers in Vegas! Click here

To Your Abundance!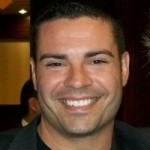 Ray Higdon
(239) 471-4800
[email protected]
Follow Me On Twitter – Southwest Florida Twitter Dude
Friend me on Facebook – Ray Higdon Facebook
Check Out My FB Page – Ray Higdon Fan Page (Free Internet Marketing Resources)
Wanna Work With Me? – Work With Ray Higdon
PS: You can get updates like this and others by entering your name and email in the top right box of my site.
PSS: If Your Upline Does Not Have a Step-By-Step Blueprint For Success, Check This Out (Unless You Already Have Too Many Leads) – Click Here For Instant Access