<<<<======Share on Facebook Here
If you Like, RETWEET HERE============>>>>
And Comment Below!
Numis Network Announces They Will
Buy Back Your Autoship at 100% After 5 Years
Numis Network, a gold and silver mlm based out of Tampa, Florida, has lost their mind. Last night, at the Bally's hotel in Las Vegas, they announced something that has NEVER been done before in the homebased business arena. In fact, it is probably something that will never be done by anyone else. Numis Network announced that any coin you receive through the coin of the month autoship, they offer a 100% buyback guarantee after 5 years. What does that actually mean?
Numis Network Is The Lowest Risk MLM in History
What is the biggest fear most network marketers face when joining a network marketing company? I believe it is to get stuck with a garage full of product that they cannot do anything with that their spouse points out daily reminding them of their non-success and the wonderful statement of "I told ya so". Now, Numis Network is the ONLY company in the network marketing arena where that can actually never, ever happen as the company is now offering a 100% money back guarantee on any autoship silver coin of the month after 5 years from the date or purchase. Here are some objections that Numis Network reps no longer face:
Q. How can I sell the coins?
A: You can always get 100% of your money back after 5 years by selling back to the company
Q: How much will these coins be worth in 5 years?
A: You can always get 100% of your money back after 5 years by selling back to the company
Q: What if gold and silver decrease in value?
A: You can always get 100% of your money back after 5 years by selling to the company
Numis Network vs Bullion
A common objection Numis Network reps face is that some prefer to buy bullion as an investment. They say that if the economy worsens, bullion will hold it's value and numismatic coins will not. That has not been true historically but let's take a deeper look at that. There is a certain financial guy out there, I won't say his name but it rhymes with Bike Baloney. Mr. Baloney is a middle man for gold and silver and is a reseller of gold and silver. That explains why his prices on gold and silver bullion are about the highest in the industry but he has done a great job of promoting and marketing and so a lot of people do make purchases with him. Yesterday his price on silver eagle bullion coins was over $38 (my three sources were $36) and his buyback guarantee was $33. That $5 spread is the largest spread in bullion I have ever seen with any company as most are $1-$2 but it makes sense as he is a reseller and has to have that type of spread. Numis Network is offering a buyback of 100% after 5 years versus make $5 out of of a $38 purchase the same day. Pretty darn cool. Oh yeah, there is no way to make an income with the simple purchase of bullion. My recommendation: Build Numis Network and then use some of your commissions to buy bullion (from a better priced place than Mr. Baloney of course).
Numis Network Vs. The Others
Are you spending money on something that you really would prefer not to have a garage full of? When you are talking to new prospects for your business, can you tell them that the worst case scenario is they get to sell their product back to the company and get their money back?
Whether you like numismatic coins or not, isn't it pretty darn amazing to have this sort of guarantee in place that the owners put their money where their mouth is? Now, some of you might think, well Ray, with gold and silver doing what it is doing, that is pretty low risk for the company…well, doesn't that mean it is always very low risk for anyone that joins Numis Network? Game on!
Are you looking for a mentor? CLICK HERE
If you enjoy this post, please quickly do me a favor and share with others and comment below.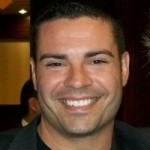 Ray Higdon
Follow Me On Twitter – Southwest Florida Twitter Dude
Check Out My FB Page – Ray Higdon Page (Free Internet Marketing Resources)
Wanna Work With Me? – Work With Ray Higdon
PS: You can get updates like this and others by entering your name and email in the top right box of my site.
PSS: If Your Upline Does Not Have a Step-By-Step Blueprint For Success, Check This Out (Unless You Already Have Too Many Leads) –

Click Here For Instant Access
NOTE: You Have to Check the Checkbox
That Says You Are NOT a Spammer to
Make a Comment Below
Image: Ambro / FreeDigitalPhotos.net
If you enjoyed this blog on the big Numis Network announcement, share this with others and comment below!