This was our first Prospecting and Recruiting Summit event and it was EPIC!
Here I will share a few of my notes with you to help YOU become better at Network marketing prospecting and recruiting.
Was it a Good Event?
I don't gauge OUR events by who had a good time or who said it was great, I gauge our events by what new action did it spur in the attendees.
Here are a FEW of the stories that are happening right now with our event only 3 days finished, taken from our private event group:
6 Hours ago Charles Key wrote: "2 potential biz partners on Monday meeting, 6 partners on Tuesday meeting. 3 signing in the biz."
10 hours ago Paula Duncan wrote: "Well as my day comes to a close, just wanted to share we had 3 count them 3 personal recruits today!!!!!! Vibrating on a high frequency!!!!!BOOM BOOM BOOM!"
On Monday Diane Hendricks wrote: "I have a Prospect who hasn't watched the video I sent her so I used Jessica's script. The one saying I have others who have watched it and need to prioritize my time….the prospect got right back with me and said she will watch it tomorrow and is still interested! Thank you Jessica!"
On Monday Wendy Kirkham wrote: "My conversation has continued from yesterday and guess what…she asked me for my website!"
Barry Unruh wrote: "Ray and Jessica thanks for the awesome event! I received so much learning and value!! I gleaned so much more then any other event I've ever attended. Thanks again!"
Bob Scully wrote: "Ray.. Totally worked!!! My awful video generated an enrollment tonight!!!! And two commitments for next week and tonight's enrollment is already sending referrals and setting me up for 3 way calls.. He's been in for about 10 minutes!!! He said "your energy has me pumped up and I'm calling people!!!"
Blind ignorance … I totally stumbled through making the video today.. But IF I DIDN'T 5 people would still be without impact!!!
I gotta get some sleep!!! See you in the morning!"
We had well over 60 people do their very first video! OK, on with my notes…
SOME Notes from the Prospecting and Recruiting Summit
I say SOME notes as there is no way I could cover ALL my notes in one blog post. Some attendees said they had over 60 PAGES of notes! Crazy!
We put together this event as we saw a need in the industry to teach some fundamental and modern prospecting and recruiting strategies. We had everything from me teaching cold market, Brian Carruthers teaching phone closing, my wife Jessica teaching social media recruiting as well as Diane Hochman teaching email recruiting.
There was so much meat to this event, yes, speakers shared their story but I didn't want this to be a feel good event, I wanted it to be an event that armed the attendees to the teeth with what they actually needed to become top recruiters in their respective companies.
We DID cover a lot of mindset as well as that IS needed. It is what prevents people from doing the things they KNOW they should be doing. Here are some tips from the event.
Posture is believing in what you have without the requirement for external acceptance or approval. You don't need people to agree with you for YOU to build an empire.
Say less to more people. Instead of working on a long fancy script, focus on getting your prospects to talk more AND use your company tools.
Become who you want to attract versus wish that you found better people. Who would you LOVE to recruit? Be more like that perfect person yourself.
Stop using your company name so much on social media, it either turns people off or they just google it and find something negative and you never knew they even looked.
Use differentiation when talking to your warm market. If you have pitched them 52 different opportunities and hyped them on everyone on how easy it is to make money, they are now immune to your money message so stop using it. Deflect the business and lead with the product instead (you will at least have a chance).
Anytime someone uses an anti-money quote on you like "Money is great but family and health are more important", just swap "money" with the word "poverty" and try the statement on for size. "Poverty really helps me with my family and health". See how that makes no sense? The first statement ALSO makes no sense.
There you have it! Some notes from the Prospecting and Recruiting summit. IF you were there, please drop a comment and let us know what you liked best about the event OR if you have achieved any results already!
Here are some more resources for you:
Don't miss out on an event like this one! Click Here to get your ticket to our next event.
Mastering Cold Market Recruiting
Was this helpful? Know someone on your team or a friend that NEEDS to read this? Feel free to share it around and let's help this great profession of ours!
Did This Help You? If so, I would greatly appreciate it if you commented below and shared on Facebook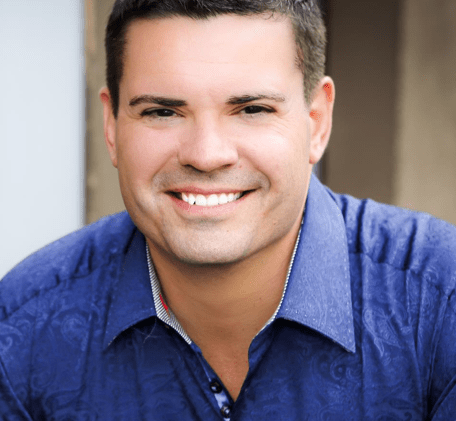 Ray Higdon's Network Marketing Blog
Skype: ray.higdon
Email: [email protected]
Periscope – Ray Higdon on Periscope
Considering Coaching? Check out my Work with Me tab and Survey where we Help People Everyday.
PS: If you haven't recruited anyone, or fewer than 10 people, This Course will Help (and is on Sale)
If you enjoyed this post on The Fastest Method of Network Marketing Recruiting?, retweet and comment please
Save