<<<<=====Share on Facebook Here and Google+ above

If you Like, RETWEET HERE============>>>>
And Comment Below!
Notes from Eric Worre
MLM Cold Market Mastermind Part 2
Another big gift I want to hand you today is my notes from Day 2 of the Eric Worre MLM cold market mastermind event. Some great nuggets in today's video that you can watch below.
Day 2 Eric Worre MLM Mastermind
Eric Worre setup day 2 to be JAM-PACKED! Heard from my new friend Robert Blackman (direct mail guru), video queen Maria Andros, Heavy hitter Tim sales and my close friend Daegan Smith. I had some powerful epiphanies being in the crowd and if you take one piece of advice from me it is, GET YOUR BUTT TO MORE EVENTS! If you are in my team and are serious, make sure you are at our national convention in August in Orlando.
Anywho, I shot this video from the pool at the Green Valley Ranch so I didn't wake anyone up in our room (all-star Pam Hermann crashed in our pad last night). So many powerful nuggets I learned yesterday that I share with you in the below video.
Video – Day 2 of Eric Worre MLM Cold Market Mastermind
Let me Help You
Do you see how slap silly easy my method of marketing is? Here is exactly what I do:
I invest in myself by buying programs and attending events, take notes on two different aspects (1) Action steps for me to take to improve my business and (2) what notes that I can teach to people on my email list (make sure you are on my email list by entering your name, email and optionally your phone number) in the upper right hand corner of this website.
If you provide value into your marketplace, you will be compensated. Learn that when you buy products or attend events, don't just be a consumer, be a teacher and a marketer as well. By the way, if you missed day 1 of my notes on the Eric Worre MLM Mastermind event, you can see it here (click here).
If you enjoyed this post please comment and share if you want more content like this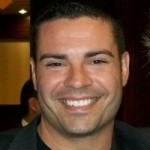 Ray Higdon
Skype: ray.higdon
Email: [email protected]
Work With Me – Numis Network
Image(s): FreeDigitalPhotos.net
PS: If Your Upline Does Not Have a Step-By-Step Blueprint For Success, Check This Out (Unless You Already Have Too Many Leads) – Click Here For Instant Access
If you enjoyed this blog on Eric Worre MLM Cold Market Mastermind, retweet and comment please