<<<<=====Share on Facebook Here and Google+ above

If you Like, RETWEET HERE============>>>>
And Comment Below!
Notes and Clips from the Marketing Mastermind Event
This past weekend I hosted an awesome Network Marketing Mastermind and wanted to share with you all my notes and some fun video clips. If you were able to attend, be sure to leave your comments at the bottom on the #1 thing you learned.
Some Notes From the Marketing Mastermind
We started out on Saturday with Michelle Pescosolido, known as the Facebook Advertising Queen. What was amazing (and I had never seen anyone actually do this before) is she opened up her actual ads and showed the crowd EXACTLY what she was doing to get up to 39% click through rates for less than $1! She even showed step by step, how to create a Facebook ads campaign from scratch. Probably the coolest thing she shares was how to segment your ads so they only targeted a maximum of 2,000 people so that you could be more custom in your message.
Saturday afternoon we brought up the heavy hitter, Daegan Smith. Daegan is the king of traffic and has a powerful training for affiliates that he dove into at the Marketing Mastermind. The thing that drew a gasp from the crowd was Daegan logging into his infusionsoft back office and showing the payments he received from the month before…over $267,000! Holy moley right! Then, Daegan broke it down EXACTLY how he has positioned himself, how you can get traffic easily and even shared with the crowd how to build your list when you are a brand new marketer. After day 1, almost every person in the room felt they got thousands, and thousands of dollars worth of training already, it was amazing!
Marketing Mastermind VIP Party!
Saturday night was the VIP party at my house and it was a blast! I had my good friend Terry Petrovick share his story on how he has not only made millions in the network marketing industry but more importantly how he has helped OTHERS make millions in this industry. There was some great networking and I even busted out the custom cake I had made (it was red velvet and DELICIOUS!). We rocked it out most of the night and had a blast with all the speakers and VIP attendees.
Sunday Morning at the Mastermind
Sunday morning we had my good friend Roxanna Hannah from My Lead System pro get up and get us all motivated and fired up. She is awesome (check out the pic of us cutting the cake, lol).
After Roxanna got us fired up and understanding that our best investment is in ourselves, we brought up legendary Rhino Jerry Clark. Jerry, in case you didn't know, is awesome and taught us how to monetize value and information in only the style that Jerry can. I loved when he talked about how to get ten times the value out of any education you ever purchase, I know a lot of people were really excited after his talk.
I went on after Jerry and talked about value and how to dominate any business industry. I put some of my talks (and a little from the other speakers) in the below video that I think you will enjoy. If you did not have a chance to attend the marketing mastermind, or, if you did, leave me a comment on what you would like to see in future masterminds or what you got out of this one if you did attend.
Video from Marketing Mastermind

If you enjoyed this post please comment and share if you want more content like this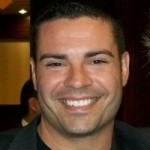 Ray Higdon
Skype: ray.higdon
Email: [email protected]
Work With Me – Numis Network
Image: Stuart Miles / FreeDigitalPhotos.net
Image: federico stevanin / FreeDigitalPhotos.net
PS: If Your Upline Does Not Have a Step-By-Step Blueprint For Success, Check This Out (Unless You Already Have Too Many Leads) – Click Here For Instant Access
If you enjoyed this blog on My Notes from the Marketing Mastermind, retweet and comment please