Here's some hard hitting network marketing training for you to help you get more people to join your team.
Feel free to share with teammates and associates to raise the conversation in our profession.
Prayers
Prayers to my Mother-in-Law, Cindy. A few weeks back Cindy fell at work and hit her head and since then has had some major challenges like muscles giving out and last night she fell again. We appreciate your positive thoughts.
Network Marketing Training on Growing your Team
This question came from our Periscope channel, "How do you get People to Join your Team?"
First and foremost, how do you get people to do anything? You've got to ask. That's first. You've got to ask. I know a lot of people that they're like, "Ray, no one's joining my team," and I say, "Okay, how many people did you prospect last week?" "Well, only two." Well, okay, even if you're amazing, and you have a 50% close rate, that's one person.
How many people are you asking on a daily basis? That's a big question. There's a lot of people that they tell me they want to be a top earner, but when I ask them how many people they prospected last week, it's in the single digits. If it's in the single digits, you're really not that serious about being a top earner.
But don't worry, there's hope =)
If you literally put marbles in your mouth, and you don't shower for a week but you prospect 1,000 people, you'll get a sign up. You'll get a sign up. You have heard it is a numbers game and it certainly is, however, you should always be working on improving your skills and your conversion rates.
Always work to improve your conversion rate and the way that you do that is by buying courses, going through sales books, practice, all of these things. For example, right now I'm going through a sales book. I go through one to two sales books every single month, month in month out, year after year after year. I go through different sales courses constantly. I've literally spent tens and tens and tens of thousands just on sales courses, just on persuasion, influence, prospecting, closing.
I invest a lot in that to constantly keep those skills of mine sharp, and to be able to create better network marketing training. See, I invest in myself to bring you the goods.
So, want more people to join your team? Number one, work on your skills and that comes with practice. That comes with studying. Number two, it does come to a numbers game. It does.
I'm not a fan of saying keep prospecting without giving you the advice of work on your skills too, so it's a one-two punch. You work on your skills, and you get out there and hit the numbers.
Here's the reality. You can out-recruit someone like a Cesar Rodriguez, or someone like a Tanya Aliza. You can out-recruit them by just talking to way more people. You can out-recruit the best recruiter in your company by talking to a lot more people than they do. You can.
Video Breakdown to Grow your Team
Was that helpful? Are you going to take the advice? Drop me a comment below if you are and feel free to share.
Did This Help You? If so, I would greatly appreciate it if you commented below and shared on Facebook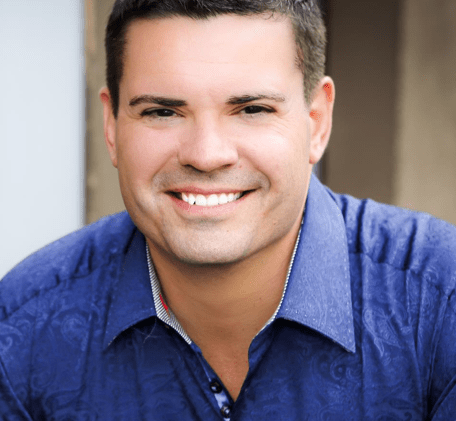 Ray Higdon's Network Marketing Blog
Skype: ray.higdon
Email: [email protected]
Periscope – Ray Higdon on Periscope
Considering Coaching? Check out my Work with Me tab and Survey where we Help People Everyday.
PS: If You Don't have a Team, Haven't Recruited Anyone (or less than 10 people), This is the Course you Should Get – Network Marketing Training Course
If you enjoyed this post on Network Marketing Training: Get People to Join Your Team, retweet and comment please