Today you will hear some of my very best Network Marketing tips to get your team started right.
IF you want to build a team, these detailed MLM tips will help you.
Ever Consider Using the Internet to Grow Your Team?
Last Wednesday I did a training called "10 Ways to Create Online Content to Attract Perfect Prospects". This puts you in the position of people coming to YOU to join vs. you chase them. You can watch that replay for free here.
Network Marketing Tips to Start and Grow a Team
I actually just got hired by a network marketing company to be their keynote speaker in April, and here's what I know from talking with a lot of company owners nowadays, and talking with a lot of leaders, there's a vast difference in some companies when it comes to training versus other companies. Some companies, you come in the door, and there's training everywhere, there's like, "Wow, this is amazing." Some companies, they haven't caught on to that train. They don't understand how important training is or how having good trainers is crucial. It varies.
Something that I wish I would have had when I first started, the Home Business Fast Start CD. It would have helped me in a lot of different regards. It would have helped me understand that it is about a system, it's not about just individual effort. Individual effort does, of course, make a lot of sense, but individual effort without a system is sales. Individual effort without a system, in network marketing, is sales, and that is tough. Most people, they get into network marketing not just to make money, a lot of people get in just for the product, of course, but a lot of people get into network marketing not for the money, but for the residual money. Because a lot of people that enter network marketing are already making money. There are people that have good paying jobs, that have high-end professions even, but they're working their butt off, they have no freedom. They actually get into network marketing for the residual aspect. If you're in it for the residual aspect, you need to understand team building, you need to understand systems.
::::Want More? Here's Two More Powerful MLM Tips
You need a system. Now, a system is typically events and tools. Now, most companies, they have events. You need to be driving your people like crazy to get to those events, because that is where the most belief is built. Yes, most of events have good training and good network marketing tips and good strategies and good whatever else, but it's the belief, that's what people really need. The person that is unable to get someone to enroll, majority of the time they don't believe in it. They don't believe in it enough, and that non-belief comes across when they're prospecting. Now, the other thing you need to do is you need to be duplicatable. This is, I'll give you, there's a lot of nuances to this, okay? A lot of people would say, "Oh, internet marketing, that's not duplicatable, it's not duplicatable." Why? Why isn't it? Okay? You know what else isn't duplicatable? Being a doctor. I mean, I've recruited doctors that have major authority and rapport with their clients, and they recruit thirty people right away. That's also not duplicatable. Does that mean we can't recruit doctors? No.
The source of which you get your leads isn't the part that's so important to be duplicatable. It's what you do with those leads. Did that doctor plug them into a system? Did that doctor show them a video? Did that internet marketer plug them into a community? That's what's important. It's what you do with however you acquire leads, whether it's throwing up a sign, whether it's doing a banner ad, whether it's a Facebook ad, whatever you're doing, all right? The way that you are acquiring leads isn't that stringent, because if it was, then we couldn't recruit airline pilots, we couldn't recruit doctors, we couldn't recruit attorneys, we couldn't recruit anyone of high success because "that's not duplicatable", okay? Just understand it is what you do with the lead that is more important than where you acquire the lead.
To get the full scoop, be sure to watch the below video that was captured from my Periscope channel.
Was this helpful? Feel free to share with anyone who may benefit, tag them on Facebook and drop a comment if you got some good suggestions.
Did This Help You? If so, I would greatly appreciate it if you commented below and shared on Facebook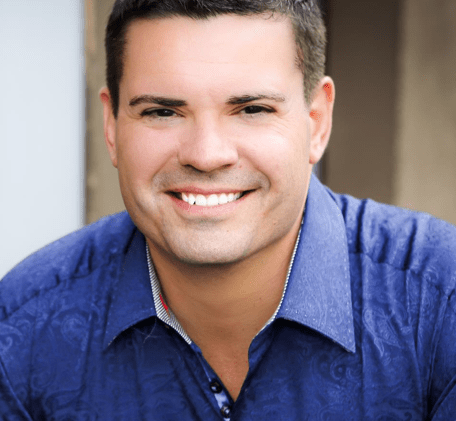 Ray Higdon's Network Marketing Blog
Skype: ray.higdon
Email: [email protected]
Periscope – Ray Higdon on Periscope
Considering Coaching? Check out my Work with Me tab and Survey where we Help People Everyday.
PS: If You Don't have a Team, Haven't Recruited Anyone (or less than 10 people), This is the Course you Should Get – Network Marketing Training Course
If you enjoyed this post on Network Marketing Tips to Grow Your Team, retweet and comment please