IF you are serious about Success, you need to attend events. Here are some Network Marketing tips to help you in that area.
This will teach you how to get the most out of any network marketing training events you attend.
Our Upcoming Network Marketing Training Event
We just a few weeks away from our event, Prospecting & Duplication Summit.  This is where we do DEEP and do our very best network marketing training for 3 straight days with networkers all over the world. We have people flying from Australia, Serbia, Poland, Malaysia, Singapore, the UK, and all over the US and Canada. Tickets will only be available for a few more days! Grab your ticket here.
Want More Network Marketing Tips and Tricks?
We've been creating videos and blogs on network marketing tips since late 2009 on this blog. Here are a couple you might also like:
Network Marketing Tips for Local Networking Events
10 new Network Marketing tips on Team Building
20 Network Marketing tips from Robert Kiyosaki
Creating Network Marketing Success from Events
If you are coming to Prospecting & Duplication Summit or any other events, here are some simple ways to get the MOST out of them.
1. Get Pictures With Any Leaders You Can
Now you may not use them upload the pictures right away, but if you are a marketer you will want to use these pictures on social media.
When you post the picture you can talk about something you learned from the leader or speaker.
And, make sure you store them somewhere so you can use them later.
2. Watch The Way You Take Notes
There can be SO much information at events. I'm not looking to take notes on everything when I go to events. To get the most out of the event I take notes in 2 ways.
1. What can I implement?
What can I use to take action in my business?
2. What can I share?
What can I share with my audience. Sharing is the easiest way to attract people to you.
3. If you can get interviews, go for it!
It's not always possible to get interviews with leaders or influencers. But, if you are at an event, GO FOR IT!
This is a perfect time to get you and a leader on camera and repurpose for your audience.
4. Bring Your Calendar
One thing last thing, you should also plan to fill your calendar while at the event. This could be planning meetings, calls, snapping into a program, etc. Plan your attack while at the event, don't wait to plan it when you get home as you know when you get home you WILL be hit with all kinds of distractions.
---
Was this helpful? Feel free to share with your teammates and hope this helps you create big network marketing success for you and your family!
Did This Help You? If so, I would greatly appreciate it if you commented below and shared on Facebook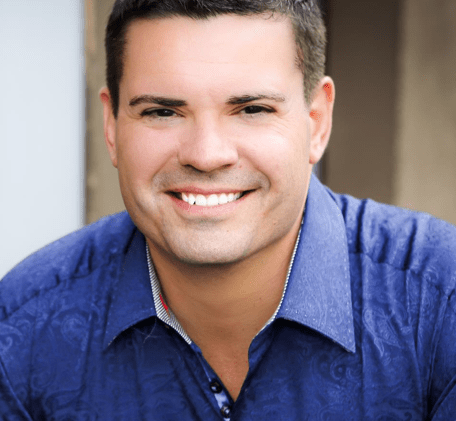 Ray Higdon's Network Marketing Blog
Email: [email protected]
Facebook – Facebook.com/rayhigdonpage
Considering Coaching? Check out my Work with Me tab and Survey where we Help People Everyday.

If you enjoyed this post on Network Marketing Tips for Attending Events, retweet and comment please