Want to create success but your spouse just doesn't support you?
This will help you better deal with the situation.
Heads Up – Major Value Coming!
Today is day two of our Speak your Team Rich event and it is rocking! We have people from Germany, Dubai, Norway, Portugal, England, Canada and all over the US that flew into Fort Myers, Florida for our event. For those that couldn't make it I am going to share some of the mindset secrets we are teaching this weekend on Monday in a webinar that you can attend. Click Here to Register
Create Network Marketing Success even with a Non-Supportive Spouse
This is something that most people I find that have non supportive spouses don't want to hear. More often than not, when someone brings to my attention that they have a non supportive spouse, they may have unreasonable expectations of that spouse. Here's what I mean. If you are someone that has joined a bunch of different companies, you come home from a presentation, you say, "We're going to do it. We're going to make it happen. We're going to build this business big. We're going to make lots of money. We're going to win trips. We're going to win cars" and you do this and you've done it time and time and time and time and time and time and time again but have never delivered on your word or your promises, at some point, a spouse can only support so much.
What the spouse observes and it may not always be the case, but what I've found is a lot of times, we put unreasonable expectations on the spouse of being always supporting no matter what regardless of our actions. You have to understand that your word and your actions are important. If you're going to come home fired up from a presentation and you go to your spouse and say, "I'm going to do this, this and this." You need to go do those things. You need to get to work. A spouse shouldn't be seen, in my opinion, as a never ending well of support no matter your actions.
In my opinion, a spouse shouldn't be a never ending well of support regardless of your actions. That's an important thing. You want to ask yourself, have I gone to the well over and over and over and over for support? If I've gone to the well saying, "Hey, I'm going to do this. I'm going to do this. I'm going to do this." Then on day two, you're on the couch drinking a beer, watching the game, You need to ask yourself, how often have I gone to the well?
Obviously there are situations where someone just isn't supportive at all. You come home with the first idea and they're not supportive at all. That's a major thing. If you have a spouse that just isn't supportive at all, has never been supportive, and you really dig back in your memory banks and you think, "Okay, 10 years ago, did they support me on anything? No. They've never supported me on anything." Okay, then you need to man up, woman up or whatever and you need to say, "Hey listen, we need to have a talk. You've literally never supported me in anything and I'm serious about this. This is my plan and it's going to benefit you because I think that this can change our lives. I don't know exactly how to do what I need to do but I'm going to learn and I want to spend some time with this."
I just want to throw that out there to you. You need to have a frank talk. I'm going to ask you, I'm going to ask you, how often have you gone to the well. That's a big question and I think too often people don't ask themselves that question. If you are serious about network marketing success, you HAVE to take responsibility and go make it happen yourself.
Was that helpful? I hope you appreciate me shooting straight with you and hopefully helping you solve the problem. Comment and share if you got value from this.
Did This Help You? If so, I would greatly appreciate it if you commented below and shared on Facebook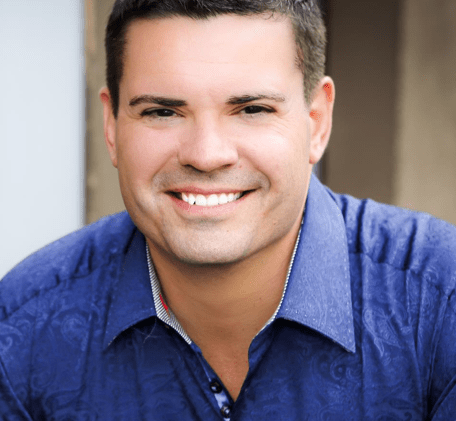 Ray Higdon's Network Marketing Blog
Skype: ray.higdon
Email: [email protected]
Periscope – Ray Higdon on Periscope
Considering Coaching? Check out my Work with Me tab and Survey where we Help People Everyday.
PS: Free 10 Day Online Recruiting Bootcamp Teaches you How to Recruit Using the Internet, Click Here for Access
If you enjoyed this post on Network Marketing Success Even with a Non-Supportive Spouse, retweet and comment please