<<<<====Share Over Here =)
Network Marketing Recruiting: Power of Local Building
There are LOTS of ways to target your network marketing recruiting, today, in an interview with my wife, we share why local is so powerful.
Watch this short video to learn the number one reason we love building locally and how to do that using the Internet.
Heads Up
LOTS and LOTS of you have grabbed your copy of Brendon Burchard's new book Motivation Manifesto and you may not have known it but it comes with a $297 12 week course for ABSOLUTELY Free when you simply cover the shipping of his new book for $7. I highly suggest you get your copy but just in case you are leary to invest $7 in your future and want to see what type of content is in the book, you can actually now download a free excerpt to see why over 25,000 people snagged a copy in the first 72 hours of it being offered.
Get your hardback copy shipped to you here or
Grab the Free excerpt here
You can Use the Internet to Recruit Anyone, Anywhere, Why Focus on Local?
In the below interview with my rockstar wife, she explains why she prefers local team building over long distance building. There are lots of reasons but let me share a few and then make sure you watch the video below to get the full scoop.
1. IF you build locally, you WILL attract bigger leaders in your company and upline to come to your area. IF you get this to happen, it really boosts your credibility AND they are typically great at presenting. We recently had our upline in town and he CRUSHED the meeting and helped our team get a LOT of signups right on the spot.
2. Our very best friends are almost all in our local team. When you work with people locally, you get to know them better. There is no difference between friends and teammates to us, we invite the team over for dinner, get-togethers and many of them helped me with this years surprise birthday party for Jessica. We have a local "posse" that is a LOT of fun to hang around and also work on the business.
3. Trust and retention. When you are meeting your teammates and they get to see you face to face, we have seen a really high retention rate and I think that might be due to trust in that they get to see that we are real and down to Earth which may not be as easy to convey over the digital divide.
Interview on Local Network Marketing Recruiting
Would you like YOUR teammates to do more locally? I bet you would. Be sure to share this with anyone you feel might benefit and also stay tuned for three very detailed and powerful videos that Jessica will be releasing here in the next few days. She is going to teach you, step by step how to implement local network marketing recruiting using Social Media! Comment below if you are excited and got value from this interview!
To Your Abundance!
Did This Help You? If so, I would greatly appreciate if you commented below and shared on Facebook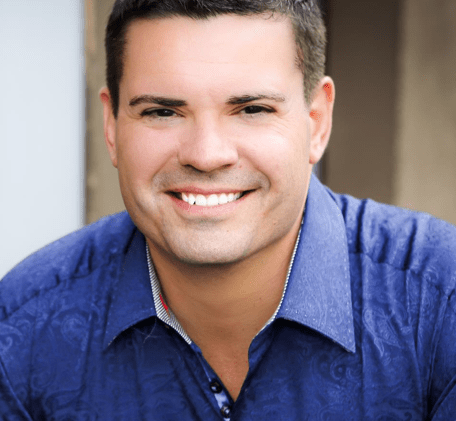 Ray Higdon's Network Marketing Blog
Skype: ray.higdon
Email: [email protected]
"I Teach You the Marketing, Mindset and Sales Strategies to Make More Money and Follow Your Passion!"
PS: FREE – 12 Week Course AND a Hardcover Book! – Click here for Details
If you enjoyed this post on Network Marketing Recruiting: Power of Local Building, retweet and comment please