Here's how you get access to my over 300 FREE audios on my Network Marketing podcast.
IF you have been a listener, please feel free to share this and comment below what you enjoy most about them.
I almost Quit doing these Network Marketing Audios..
For those that may have been following me for awhile, you know that I have been blogging 5-7 times a week for the last five years and last year, upon meeting John Lee Dumas, we decided to start a Network Marketing podcast.
Things were going really well but sometime earlier this year my downloads plummeted and we went from getting 150,000 downloads a month to like 50,000. We also don't sell anything or have ads on these Network Marketing audios so I seriously considered if it was worth continuing them but, like I always do, I listen to my audience.
THEY DEMANDED MORE PODCASTS!
Even though it wasn't proving to be a worthwhile expenditure on paper, we knew people liked them so we continued. Last week I was interviewed for the second time by John Lee Dumas and he gave me a couple tweaks to make, one of them being I had a dumb setting on my
podcasts that only showed the last 100 episodes, and with those couple tweaks we have hit over 17,000 downloads in just the last two days and we started getting some serious traffic.
Sometimes you just have to keep going UNTIL and decide that you will ignore the current results to go after new ones. This is yet another time in my life where they paid off as two days ago we actually hit one million downloads for our podcast!
Home Business Profits – My Network Marketing Podcast
Everyday we do a new Network Marketing training on audio and upload it to our podcast channel, Home Business Profits. This is a network marketing podcast unlike any other that I have seen as it is solely based on YOUR questions. Each day I pull a new question submitted to me and answer it on the podcast, anyone can participate and no question is too bold =).
Here's how you can listen in on my podcast:
If you are on any Apple device (Macbook, iPad, iPhone, etc), you can simply go straight to the iTunes page here – Network Marketing Podcast
IF you are on Android, you just have two simple steps, 1. Download podcast republic and then just search for "home business profits" inside of podcast republic.
Having your own podcast is actually pretty simple and it most certainly helps you to become a credible authority in your marketplace, if you have interest in learning how to start your own, my buddy John Lee has a Free Podcast Course.
Do YOU listen to my podcast? What do you like about it? Feel free to comment below and let me know! By the way, if you want to have some fun, click here to Thank John Lee Dumas for introducing me to the podcast world!
Did This Help You? If so, I would greatly appreciate if you commented below and shared on Facebook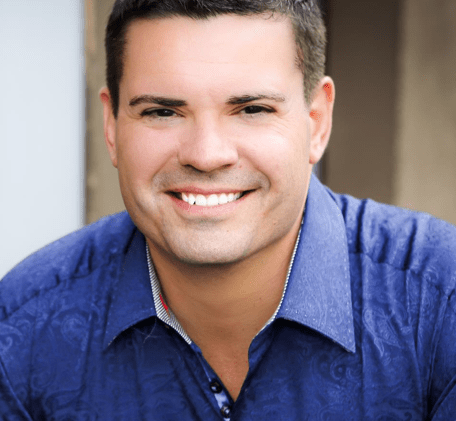 Ray Higdon's Network Marketing Blog
Skype: ray.higdon
Email: [email protected]
"I Teach You the Marketing, Mindset and Sales Strategies to Make More Money and Follow Your Passion!"
PS: If You Don't have a Team, Haven't Recruited Anyone (or less than 10 people), This is the Course you Should Get – Network Marketing Training Course
If you enjoyed this post on Network Marketing Podcast – Over 300 Free Training Audios, retweet and comment please