Are network marketing home meetings old school and just a waste of time?
Here I share my thoughts on home meetings and what is the BEST use of your time and resources for growing your team.
Are Network Marketing Home Meetings Old School?
I'm against saying that home meetings are the ONLY way. But, they're definitely a way.
And so, I would never bash home meetings. And I would NEVER say, "Don't ever do home meetings. Those are stupid or old school."
Because if you just think about the psychology of people, do people still meet?
Of course they do.
Do some people feel less skeptical, less cynical if they're meeting people face-to-face?
I would say MOST people would say yes to that.
And, so I do not think home meetings are passé, no good, or you should totally avoid them. However, I will say they're not the ONLY way.
So, we tell people that you can build your business online or off-line. I just don't think you can build it without the telephone. The telephone is the ONE THING that I see as REQUIRED. That's a required tool.
If I didn't have the internet, I could use my telephone and build a network marketing empire. And so telephone is the one that I would say is absolutely required.
Home meetings, whereas not the only way, I still think they're a good way.
Building Your Team
Now, you don't have to do home meetings to build a local team. In fact my wife teaches how to use social media to build your team. You can use the internet and social media to build locally. It doesn't have to be home meetings.
But, home meetings are still a very viable option.
We've recruited hundreds and hundreds and hundreds of people over the years. And, I can tell you that there's something around building a local team that I REALLY like.
One reason is, some people when they join a network marketing company and they'll use the excuse "Oh, there's no one here local to support me."
Which isn't a valid excuse. You're a business owner. Business up.
[clickToTweet tweet="You're a business owner. Business up. – Ray Higdon" quote="You're a business owner. Business up. -Ray Higdon"]
But some people will use that. However, if you have a local team and you're attracting leaders and you're running meetings and things like that, it will eliminate that excuse. Which is a pretty common excuse amongst network marketers.
My wife and I were able to build a huge local team with 2 very specific and easy strategies. How did we do it? In the video I share the 2 strategies that we used and that will help you grow locally FAST.
What do you think? Do you agree with me? Share this in your team groups or send to teammates IF you feel it might help them.
More Resources For You:
Want to learn MORE about recruiting on social media? Sign up for Jessica's Free Social Media Training
How No Support From Your Upline Can Be To Your Advantage
Did This Help You? If so, I would greatly appreciate it if you commented below and shared on Facebook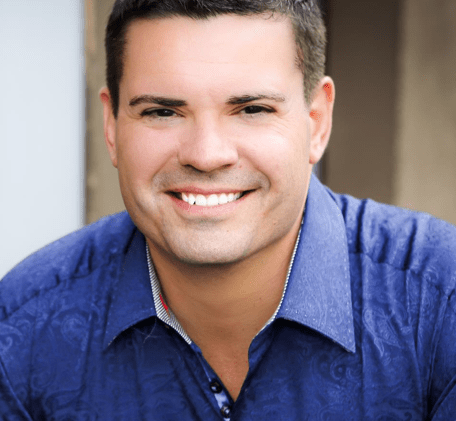 Ray Higdon's Network Marketing Blog
Skype: ray.higdon
Email: [email protected]
Periscope – Ray Higdon on Periscope
Considering Coaching? Check out my Work with Me tab and Survey where we Help People Everyday.
PS: If you haven't recruited anyone, or fewer than 10 people, This Course will Help (and is on Sale)
If you enjoyed this post about To Do or Not To Do Network Marketing Home Meetings, retweet and comment please