Have you had a life-changing tragedy?
If you are wanting to get back to your network marketing business, but not sure how… this may help.
Network Marketer Survival Guide For Dealing With Tragedy
How do you come back from a life-changing tragedy?
Do you want to get your team back on the right track?
Hard to feel comfortable and confident like you were before?
So, first of all, my condolences for your loss. And, I just want to commend you in that so many people would go through a tragedy like that and just stop showing up at all, stop showing up in every single way.
Kudos to you for wanting to get back in a space of impacting people and doing the thing, versus focusing on the tragedy, which I know if very difficult.
Kudos to you for even reading this.
So, you know, obviously I can't put myself in your shoes. I just can't.
But, I can do my best to try to look at the situation a little differently.
Committing To Their Memory
The way that I view this sort of thing, I like to think, what would the lost loved one want?
What is it that, if we believe that they're looking down upon us, if we believe that they're energetically aware of what it is that we're doing when they're no longer amongst us, then I believe a true honoring of them would be to play bigger than we ever have.
I think some might look at that and some people might say, "Hey, easy for you to say, buddy."
I get it. I'm here telling you, I can't put myself in your shoes. So, I'm NOT saying, "Oh, just get out!"
I'm not saying that at all. I'm saying that I am unable to put myself in your shoes cause I haven't experienced that and I feel for you.
If I'm to look at it differently:
What if that they are aware of our actions and how we show up?
What if we honor them by showing up larger than we've ever showed up before?
What if we honor them by committing our life impact to their name?
What if we show up by committing how we're going to show up to their memory?
Just a little bit of a different way to think about it.
And I also imagine this too. And again, I'm fully aware that this is not easy to hear.
Again, kudos to you for even thinking about it.
Your Story Is Powerful
I went through a foreclosure. I went through child abuse. I went through being dead broke twice. I went through different things in my life. And, there are people out there that have gone through much worse than me. I'm not the worst case scenario and I'm not pretending to be that. But I believe that by me sharing my stories, my stories of not talking to my dad for 13 years and reconnecting with him, my stories of being dead broke twice and overcoming that, and going on to earn millions of dollars and impact people, my story of being terrified of public speaking where I wanted to quit my job to speaking on some of the largest stages in the world, my story of being a dead-broke person in foreclosure and within one year being at $50,000 a month.
So, what if you see this as an opportunity to impact all of those widows out there?
All of those people out there who have lost their number one, lost their spouse, best friend, loved one, and you stand up as an example and you say, "Hey listen, I did too and here's how I'm honoring them."
What are the ramifications of thinking that way?
The ramifications of you thinking that you're honoring them by you showing up larger, impacting more widows, overcoming this challenge and showing up more powerful than ever before is honoring them.
If I pass away, and my wife is left here, I don't want her miserable. I don't want us to have an amazing life together only to leave her and for her to be miserable. I want her to be happy. I want her to honor me, not by being miserable, but by remembering me fondly and remembering our times together.
If I'm looking down upon her, if I'm aware of her energetic presence after I pass away, boy would it suck to see her miserable. That would just suck. I don't want that.
Obviously there's the mourning of the loss. But I don't think the staying in misery is an honor to them. I don't. That's just my take on it.
I know this isn't the easiest discussion to have. This is a very tough question. My condolences again. I hope that you go on and see that you showing up more powerful than ever before in your entire life would actually be honoring them, not harming them or disrespecting them in any way.
I hope that that helps.
Did you find that helpful?
Let me know what you think in the comments below. And, feel free to share this with your teammates.
More Resources For You:
How To Attract The Right People To Build Your Network Marketing Team
Why People Will Join You If You Are Brand New
29 Sources of Leads so you never run out of people to talk to again.
Did This Help You? If so, I would greatly appreciate it if you commented below and shared on Facebook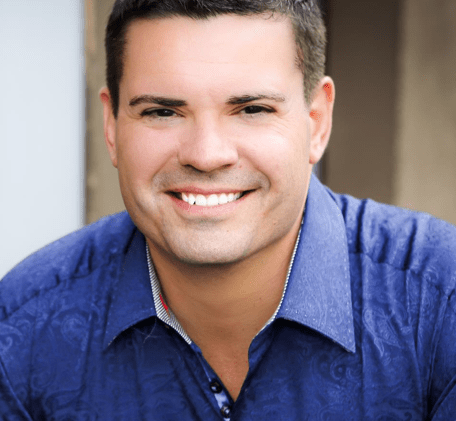 Ray Higdon's Network Marketing Blog
Email: [email protected]
Facebook – Facebook.com/rayhigdonpage
Considering Coaching? Check out my Work with Me tab and Survey where we Help People Everyday.
If you enjoyed this post about Network Marketer Survival Guide For Dealing With Tragedy, retweet and comment please