<<<<====Share Over Here =)

My Interview with Randy Gage
on The Future of Network Marketing
If you ever want to create massive success in Network Marketing, it helps to hear from people who have made it happen. Whether you know him or are wondering, Who is Randy Gage, this is an interview that is jam packed with value from a guy who went from a high school dropout to leading a team of over 200,000 people.
Who is Randy Gage?
Now, I assumed everyone know who Randy Gage was but someone in my team asked me that question so lets quickly review:
– Randy was a high school dropout, in and our of jail in his youth
– Is the top earner in his company now leading a team of over 200,000
– Has written many books on Network Marketing including his latest, "Risky is the New Safe"
What You Will Hear in This MLM Leaders Interview
Randy talks about the status of the economy and why we are entering a golden era for Network Marketing. He talks about the advancements in technology, changes in government, and other factors that are ONLY going to make Network Marketing absolutely boom in the next 1-3 years.
Some of what Randy Gage talks about in this interview may either scare you or seriously excite you, the way he describes the death of retailing is seriously powerful. Randy also talks about smart investment strategies for today and why network marketers need to pay attention to certain trends that will greatly impact the wealth of the world.
Randy even talks about his newly purchased $8,000 toilet in this interview lol, pretty crazy.
Make sure you pay attention to the part where he says a crack smoking monkey could make $25,000 per month in Network Marketing, there is a concept in there that you have to seriously understand. He also talks in depth about how some of the wealthiest people in history were created in down economies, listen in and learn how YOU can prosper in today's economy!
Click Here to Listen in On this Powerful Interview
Big thanks to Randy for taking time out of his busy schedule to do this, you are guaranteed to get something interesting out of this interview, post a comment below on what resonated with you or shook you up the most!
If you enjoyed this post please comment and share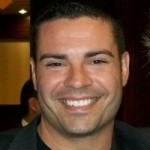 Ray Higdon
Skype: ray.higdon
Email: [email protected]
Work With Me – Numis Network
Image(s): FreeDigitalPhotos.net
PS: Are You Being Groomed for Leadership? We Personally Mentor Those In Our Personal Team for Success: Click Here to See if My Team is Right For YOU
If you enjoyed this post about My Interview with Randy Gage on The Future of Network Marketing, retweet and comment please