<<<<======Share on Facebook Here
If you Like, RETWEET HERE============>>>> And Comment Below!
My Interview with Best Selling Author Bob Burg Go Givers Sell More!
Last night I did a webinar for my team with Best Selling Author Bob Burg. Bob is the author of
Endless referrals
(one of my alltime favorite books), the
Go Giver
and
Go Givers Sell More
who he coauthored with John David Mann. You are in for a treat as I recorded the webinar, watch it below.
My First Exposure to Bob Burg
I first heard of Bob when someone gave me the book,
Endless Referrals
. That book completely changed the way I handled myself at networking functions and I can tell you, it was for the better. That book is THE best book on networking I have ever read and I have probably purchased 40+ copies for people I know and my team. It teaches you how focusing on the OTHER person, rather than your opportunity or what you do, will get you more results and more referrals. He even teaches how to send thank you cards and do follow up for maximum effectiveness.
Bob Burg says Go Givers Rule! Why? And What are Go Givers?
First of all, go givers may not be what you think they are. They don't go around giving away stuff and and wear hooded monk robes, they are professionals who choose to focus on others needs and give more value than the price that they charge. Bob Burg says that when you focus on what others need, and really follow that as he outlines in his new book,
Go Givers Sell More
, you get more back in return. Enough about my spin, let's hear from Bob Burg himself! He graciously came on my Tuesday night team training and shared his wisdom with us. I don't normally share my exclusive team trainings to the world but I just thought the concepts that Bob Burg talks about, and the idea of more Go Givers in our world, is a good thing. If you are in any types of sales or trying to build a homebased business, you really will benefit from watching the below recorded webinar with Bob. Are you looking for a mentor, Email me at
[email protected]
If
you enjoy this post,
please quickly do me a favor and share with others and comment below.
To Your Abundance!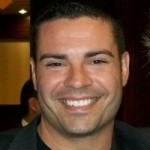 Ray Higdon
[email protected]
Follow Me On Twitter -
Southwest Florida Twitter Dude
Check Out My FB Page -
Ray Higdon Page (Free Internet Marketing Resources)
Wanna Work With Me? -
Work With Ray Higdon
PS: You can get updates like this and others by entering your name and email in the top right box of my site.
PSS: If Your Upline Does Not Have a Step-By-Step Blueprint For Success, Check This Out (Unless You Already Have Too Many Leads) -

Click Here For Instant Access
NOTE: You Have to Check the Checkbox
That Says You Are NOT a Spammer to
Make a Comment Below
Image: Idea go / FreeDigitalPhotos.net
If you enjoyed my blog about Bob Burg and being Go Givers, share it with others and comment below!