Video has been one of the biggest ways we have built our business, today we share our best video marketing tips.
IF you want more leads, prospects and sales, these video marketing tips will help!
Heads Up – TWO Big Webinar Trainings!
We are stepping it up BIG TIME. We have two BIG trainings around marketing that you can register for right now for free
Tonight! Sunday, February 21st at 9pm Eastern – My Top Ten Tips for Marketing to Get More Leads and Sales – Register here
Monday, February 22nd at 9pm eastern – How to Get Leads and Exposure using Periscope – Register Here
Best Video Marketing Tips (that anyone can do)
In my opinion video marketing is the fastest way for you to build rapport with people long distance and in a leveraged way. Now you could obviously pick up the phone or Skype or something like that, but in a leveraged way video is the best way for you to build rapport, for you to relate in a leveraged way because people can watch your videos over and over and over. We've been doing videos since way back in 2006.
We teach people how to have education based branding. If you're in education a good standard video there are 4 parts. There are intro, 'hi my name is', question, content, call to action.
Make sure you remember a call to action. A lot of people shoot videos and they say, "Like and share". Well like and share is not a call to action. A call to action is something that enables, that encourages should I say, that encourages the person watching to become a lead. Whether they reach out to you directly or they visit a website and purchase something and become a buyer lead or they go to a website, enter their name and email they become just an online lead, but it's intro, 'hi my name is', question, 'would you like to know blank', okay, or 'do you ever struggle with blank', content, obviously what you want to shoot the video about and number 4 call to action.
Let me give you a scenario. In what I just used here, maybe I could shoot a video about video marketing tips and I could say, "Hi My name is Ray Higdon, 2 time best selling author and do you ever struggle with what to talk about on video? Well I have a 4 step simple process for you, stick around and I'll share it with you. What did I do so far? I did intro, who am I, because people are going to be wondering like who is this person. If you don't say that they, should I listen to him. Who am I? I did question.
Now content. In a good video you'll have 4 parts and that's intro, question, content, call to action. If you like this tag and in obviously I've to have a little bit more content there. Then call the action. Call to action could be like and share if you got value from this and if you would like more, if you'd like my awesome amazing special on mindset training feel free to visit rayhigdon.com/special, you'll see a 75% off discount for the next 24 hours only and you can take advantage of that and I know you'll absolutely love it. See, that's a call to action.
Now that particular call to action is for them to become a buyer. I wouldn't do all videos in that manner. I would have … We do a lot more videos where it's encouraging them to become a lead not a buyer lead. I might say something like, "Feel free to visit rayhigdon.com in your name and email and you get my 29 sources of network marking leads on audio for absolutely free. You absolutely want to have those 4 components in most of your videos.
In the below video I give you a few more video marketing tips and even tell you what to have as a call to action if you don't have a website. Give it a watch and feel free to share!
Were these video marketing tips helpful? For more on this sort of topic you can check tonight's webinar on Marketing, Register here. If you got value from this post, feel free to share and then comment below!
Did This Help You? If so, I would greatly appreciate it if you commented below and shared on Facebook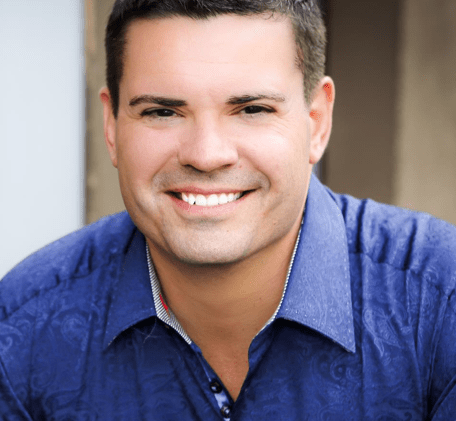 Ray Higdon's Network Marketing Blog
Skype: ray.higdon
Email: [email protected]
Periscope – Ray Higdon on Periscope
Considering Coaching? Check out my Work with Me tab and Survey where we Help People Everyday.
PS: This is the Attraction Marketing System that I First Learned From and Still works Today – Click Here For Instant Access
If you enjoyed this post on My Best Video Marketing Tips, retweet and comment please