<<<<======Share on Facebook Here
If you Like, RETWEET HERE============>>>>
And Comment Below!
How I Became My Lead System Pro Member of the Month
It's been funny, I have had a lot of people contact me and ask me this one question, "Ray, how the hell did you hit L4 in MLSP and become member of the month (out of over 8,000 active members) and I never even see you pitch it?" Well, I will share with you exactly how I did it and I guarantee, it is NOT how you think or what most people teach.
"I live in the stone age Ray, what is MLSP?"
I assume some do not know what MLSP is so I will tell you. MLSP is an attraction marketing system that teaches you, step-by-step, how to create an online footprint, branding yourself, that inspires others to want to be around you, learn from you and possibly even join your business. MLSP is ranked as the #1 attraction marketing system in existence and is THE system endorsed by the grandfather (at age 33) of online mlm marketing, Mike Dillard. As a side note, Mike Dillards little book, is what got me started with online marketing, this guy freaking rocks.
MLSP is

NOT

for everyone
First of all, I don't think MLSP is for everyone. I know the owners don't want to hear their member of the month say this, but, it is true. If you are looking for get rich or get leads quick, this isn't for you, but, of course, neither is network marketing, or hell, perhaps any legitimate way to make money! If you are scared to talk to people you know due to fear of rejection, it is very possible that the Internet won't help you either. If someone tells me they don't want to ever use the phone, I tell them to get out of network marketing. If you are looking for a long term strategy to build your name online and get leads as you put more value online, then MLSP may be a fit for you.
Step # 1 – Create Daily Content
This does not mean spend all day creating and contemplating the PERFECT content, it simply means create some sort of content each and every day. What is funny is I will have lazy people ask me if this includes Saturday and Sunday…look, you are either hungry or not and if you ask that question, you just told me you were not. Content could be an article, blogpost, video, facebook note, etc.
Step # 2 – Prospect Everyday
I prospect every single day for my primary business. Mine is a little different than most as I most of the times I end up talking people out of joining MLSP or numis but I can only find the good leaders by prospecting everyday. Spend less time becoming an Internet guru and more time prospecting (online or offline) and you will make money, it is impossible not to. Now, my primary company happens to be pretty unique as it doesn't compete with all the health and wellness, technology or travel companies out there so I lead with my primary and then offer MLSP to those that tell me no. I don't care how good you are, you will get more no's than yes's if you are in a homebased business. Heck, I am the #1 income earner for my company and I STILL get more no's! However, if you can make a small profit from those that tell you no, well, that is a good deal.
Step #3 – Be a guide but not a $5/hour tech support person
Now, the good news about MLSP is it walks you through how to setup EVERYTHING, in step-by-step videos. They show you what button to press and take you screen by screen. The bad news is a lot of people that join MLSP are convinced they are technically challenged so they are very quick to throw up their hands and say they cannot figure it out. Soo, people who decide to join MLSP may call you and ask for you to hold their hand…the worst thing you can possibly do is comply with their wishes and here's why.
Malcolm Gladwell wrote a book called Outliers where he talks about people having weird success in certain areas, among other things and he talks about asians with math…OK, before I get a rant from Ray Fong at SEONetworker, I am NOT being racist, just repeating what Malcolm says. He talks about the stereotype of Asians being better at math. But then he talks about studies that someone did with American vs Asian youths. The kids were given math problems that they should not be able to solve, the american kids gave up after like 6 or 7 minutes and the asians hacked away for like 47 minutes. Moral of the story, don't give up so quickly. If you cannot follow the MLSP videos, it has nothing to do with your technical knowledge, it has to do with your hunger to succeed.
Step #4 – Don't be addicted to an outcome
Your mental state, combined with your time management, will dictate your success. I don't care if I run into someone that would be perfect for my primary or for MLSP and would make me and them millions of dollars, I simply don't care if they ever sign up for anything or make me a dime. If you are a roller coaster of emotions from perfect prospects telling you no, you will either lose your mind or stay at a perceived safer bet called a job. I have friends that I know would probably do better than me in my own company that won't join it or refuse to work it and I am OK with that.
Step #5 – Get Around Fun People
This is critical. Do not stick around people just to try to "sign them up", building a large homebased business should be fun and you should surround yourself with people that are NOT a chore to be around. One easy way to do this is attend events. My business skyrocketed when I attended the No Excuses Summit and then the MLSP Live the dream event. So many awesome marketers to learn from and hang around and we had an absolute blast. Some of you may be surrounded by naysayers and dreamstealers and to counter that you have to have an upline willing to help you and willing to hang around  you. In fact, I am having a party at my house for my team next Wednesday, email me for details – [email protected]
Oh yeah, here is the cool interview video I did with MLSP's Roxannah Hannah, you know you have made it if you get a call from her!
If you enjoy this post, please quickly do me a favor and share with others and comment below.
To Your Abundance!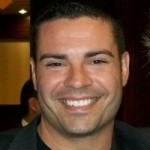 Ray Higdon
(239) 471-4800
[email protected]
Follow Me On Twitter – Southwest Florida Twitter Dude
Friend me on Facebook – Ray Higdon Facebook
Check Out My FB Page – Ray Higdon Fan Page (Free Internet Marketing Resources)
Wanna Work With Me? – Work With Ray Higdon
PS: You can get updates like this and others by entering your name and email in the top right box of my site.
PSS: If Your Upline Does Not Have a Step-By-Step Blueprint For Success, Check This Out (Unless You Already Have Too Many Leads) – Click Here For Instant Access