It may not be your fault. IF you are struggling with motivation problems, taking action and mental performance, it may be due to brain health issues.
This is one fascinating interview with NY times best selling author John Assaraf that may really help you.
Another Take on Motivation Problems
Typically when an entrepreneur or network marketer is having motivation problems they are told to suck it up, take action and just do it. This may not be the end all be all encompassing advice that will work on everyone.
There are a lot of links to brain health and mental performance and even motivation problems. IF you are struggling to "get motivated" and take action then you definitely should watch my below interview with John Assaraf.
Who is John Assaraf?
John Assaraf is a NT Times best-selling author, entrepreneur, brain researcher, and CEO of PraxisNow, a brain-research company that creates some of the most powerful evidence-based brain retraining tools and programs in the world. A relentless explorer of consciousness and human behavior, John's passion is discovering and teaching people how to release the mental blockages that hold them back from achieving their fullest potential.
In the last 25 years, John has grown 5 multi-million dollar companies in real estate, Internet software, brain research and life and business coaching and consulting. He's the author of 2 New York Times best-selling books, Having It All and The Answer.
John has appeared on almost every major TV program such Larry King Live, Anderson Cooper 360 and The Ellen Degeneres Show, and was featured in the blockbuster movie and book "The Secret" and in the special documentary "Quest for Success" with the Dali Lama and Sir Richard Branson.
Today, John researches, writes and lectures extensively around the world on the neuroscience of success and achieving maximum performance. I was honored that John took the time to sit down with me and talk about motivation problems and brain health and I seriously think this is one of the most powerful interviews I have ever done.
Interview: Brain Health and Mental Performance in regards to Motivation
Wasn't that powerful? I wonder how many other people battle motivation problems when it is really a brain health issue. Be sure to share this with others.
Did this give you some hope? Feel free to share with others and if you got value drop me a comment below!
Did This Help You? If so, I would greatly appreciate it if you commented below and shared on Facebook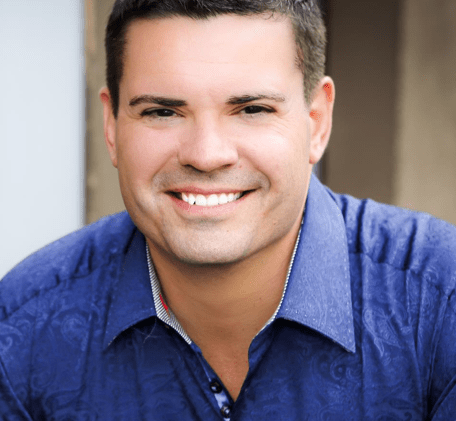 Ray Higdon's Network Marketing Blog
Skype: ray.higdon
Email: [email protected]
"I Teach You the Marketing, Mindset and Sales Strategies to Make More Money and Follow Your Passion!"

Considering Coaching? Check out my Work with Me tab and Survey where we Help People Everyday.
PS: If You Don't have a Team, Haven't Recruited Anyone (or less than 10 people), This is the Course you Should Get – Network Marketing Training Course
If you enjoyed this post on Motivation Problems may be Linked to Brain Health, retweet and comment please