<<<<======Share on Facebook Here
If you Like, RETWEET HERE============>>>>
And Comment Below!
How to Get More Production out of Your MLM Team
Isn't this a common question? "Ray, how the heck do you get duplication and get more production out of your MLM team? Well, in this blog I am going to share some action steps you can take yourself as well as some suggestions to help your team producing more than you ever imagined.
Speed of the Leader..
The speed of the leader, in almost every case, will determine the speed of the pack. If you want more production out of your team, start producing. Do not stay at the same rank stagnantly and "hope" that someone in your team helps you reach that next rank. Go get new teammates and watch some of your existing teammates get excited. The other day my teammate and allstar marketer, Mark Hoverson, said that a good leader "should leave his/her team in the dust". I thought that was pretty cool..and true.
Get your new MLM teammates started FAAASSSTTTTT!
When you bring a new MLM rep into your team, get them started fast. Those that are hungry should be willing to make a list (even if they are like me and had pitched their warm market 150 different things) and call them to see who is open. I would even suggest that they do a grand opening of their business. If you bought a franchise or started your own small business, you would kick it off with a grand opening wouldn't you? Of course you would, why treat a network marketing company any differently. Do not inundate them with TOO much training in the beginning and make sure they understand the difference between long term strategies and fast profit producing strategies. Here are some examples:
Blogging, article marketing, videos = Long term passive marketing strategies
Calling warm market, prospecting online or offline = fast and active profit producing strategies
This, coming from an offline and online marketer, is not a bash to internet marketing, it is just a dose of reality. Doing online marketing is a great way to build your business over the long term but unless you are actively prospecting, it is not a fast way to generate signups or commissions.
How much training is TOO much training?
Be very careful to prevent your MLM teammates from falling into the library pit. The library pit contains the corpses of so many marketers that thought they were going to study their way to a massive passive income in their network marketing company. Studying and constantly working on yourself is critical but time management and combining profit producing activities with your study is the only way for you to perform and your team to perform.
What is the very best training to offer your team? Based on my results of being the number one income earner in my network marketing company (out of 24,000 people). I would suggest you focus your main efforts on getting your people better at closing and prospecting. I have personally purchased every single course out there on recruiting that exists and in every single one I learned a tip or more that made me better at this high profit producing activity. If you want to get more results out of your team, get them better at closing, period. There are many options out there, I recently created a product on sponsoring and prospecting that you may want to have your team checkout (or yourself if you need help in that area). You can find out the details on the website here: http://promo1.mysponsoringsecrets.com/ (email me if you would like to be an affiliate for this product)
Bottom Line
Here are 4 rules to follow to get the very most out of your MLM team:
1) Do not see anyone as your lotto ticket. Be the producer yourself.
2) Do not "manage" your team. Daily calls to see "how you can help them" is not enough. Your team needs to get it that you are on a mission and would love for them to come with you on this mission.
3) Do not "confuse them". If members in your team get involved with learning Internet marketing, be sure you give them a routine or schedule to follow to prevent them from spending all day in the library. Some of their time, actually the majority, should be spent prospecting.
4) Do not ask your MLM team to do ANYTHING you are NOT willing to do. If you want them to do home meetings, run one yourself!
If you enjoyed this post please comment and share if you want more content like this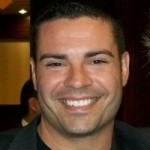 Ray Higdon
Skype: ray.higdon
Email: [email protected]
Image: jscreationzs / FreeDigitalPhotos.net
PS: If Your Upline Does Not Have a Step-By-Step Blueprint For Success, Check This Out (Unless You Already Have Too Many Leads) – Click Here For Instant Access
If you enjoyed this blog on getting production out of your mlm team, retweet and comment please