<<<<======Share on Facebook Here
If you Like, RETWEET HERE============>>>>
And Comment Below!
Successful MLM Business Training: How to get out of your head
There is tons of Network marketing training that I only share with my team but this one I decided to share with everyone as I just think it will help a lot of people. Too many network marketers are not having success because they are losing the battle that is being waged in their own head, this MLM training audio will help.
Two Head Diseases in Network Marketing Training
The most common head disease in Network Marketing, MLM training is someone that is doing everything but reach out and talk to people. This is the majority of network marketers. They may create spreadsheets, sharpen pencils, watch webinars, read ebooks, straighten the garage, watch the cooking channel, anything but actually pick up the phone and talk to someone.
The second is not as common but just as deadly. These are people that are still beating themselves up for failing in the past and are not sold on the fact that they are ever going to have success in network marketing. These types may actually reach out to people, even lots of people, but, the vibration of lack, smallness and non-confidence prevents anyone from ever feeling good joining with them.
This is Emergency MLM Training for You
If you fit into one or God forbid, both categories detailed above, this is a wake up call that you have to do something about it and you need to do it right away. You do not have all the time in the world and your loved ones are losing time with you and your presence until you can do something about it.
This is an audio I did for my team that I originally was not going to share but I felt I had to as I want to impact as many people as possible that will then go out and impact as many people as possible. Here is some feedback I received when I did this training:
"That was one of the best audios training I have ever listened to." – Moises Colon
"That was awesome training, thank you sir!!!" – Suha Sagban Abouzeid
"Listening to my awesome coach & mentor on my iPhone kick some serious BUTT tonight!! Man o man :)" – Erwin McKen
"That one is going to be listened to over and over. Already a classic in my mind. Ray Higdon you are setting THE standard for us all. Their is a reason you are in my life! So grateful!!!" – Juli Becker
MLM Business Training Audio: Get out of your head
If you enjoyed this post please comment and share if you want more content like this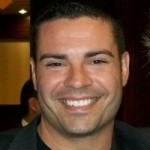 Ray Higdon
Skype: ray.higdon
Email: [email protected]
Image: digitalart / FreeDigitalPhotos.net
PS: If Your Upline Does Not Have a Step-By-Step Blueprint For Success, Check This Out (Unless You Already Have Too Many Leads) – Click Here For Instant Access


If you enjoyed this MLM Training on how to get out of your head, retweet and comment please