Today we share some simple MLM tips to help you have more credibility with your prospects.
If you want to make your recruiting easier, follow these MLM tips and happy recruiting!
Almost Sold Out (April Event)
On April 15-17th in Fort Myers Florida we are doing an event called Top Earner Marketing Boot Camp where we will be teaching brand new and veteran network marketers how to use the Internet to build their business. If you want to learn how to generate leads, get prospects and explode your business, click here to check out the details.
MLM Tips around Being More Credible
A lot of times people are asking me how do I look more credible to the prospects that I talk to about my product, service, or opportunity? The truth is, most people are looking for some kind of magical script or some kind of something to make people believe that they're of a higher credibility factor than maybe even what they are.
I'll tell you our secret, and this is a secret that let me just warn you isn't easy, but it is something that is extremely powerful, and that is how you dominate your marketplace is by creating more value for your marketplace and teaching more than anyone else. Now, this is if … I don't care what profession you're in. I don't care if you're a plumber, if you're in air conditioning, if you're in weight loss, if you're in skin care, if you're in network marketing, if you're in car sales, whatever.
The very first step that I would take if I wanted to dominate any marketplace would be I would immerse myself into that marketplace and I would start creating online content for that marketplace. I would start creating free content, like Periscopes, podcasts, blog posts, videos, things like that to really permeate that marketplace and position myself as an authority.
Every single day at rayhigdon.com and on our Facebook page,  we get questions. We have people send in questions, we have people ask us questions, and the reality is most of these questions we've been asked before. The difference between us and other people is we've created content answering almost every single question that could possibly be asked.
When someone asks me a question about anything around network marketing or building their network marketing business online, I'll tell you, I don't go in there and write some big long answer. I actually go to Google and I type in Ray Higdon and then something around their question, and nine times out of ten, I find an actual blog post that we've already done answering that exact question and I send them a link to that blog post. When I respond back to them, they're like, whoa, wow, thank you so much. That's credibility.
The next time you're wishing that you had more credibility with your prospects, you're wishing you had more credibility in your marketplace, instead of wishing for some magical script, why don't you start creating content that is reusable, that you can reference in the future, so the next time a prospect asks you a question, you say, oh my God, great question. Here's a video I did answering that question. That separates you from everyone else that is not willing to do the work. If you want to become an authority, that's how you do it in any marketplace. I don't care what marketplace you're talking about. That's my suggestion. If you want to have more credibility, start doing it slowly by creating free content online and being able to reuse it.
For more on this subject, be sure to register for our training here
Were these MLM tips helpful? Do you see the power in doing this and how you might come across differently with  prospects? Feel free to share if you got value!
Did This Help You? If so, I would greatly appreciate it if you commented below and shared on Facebook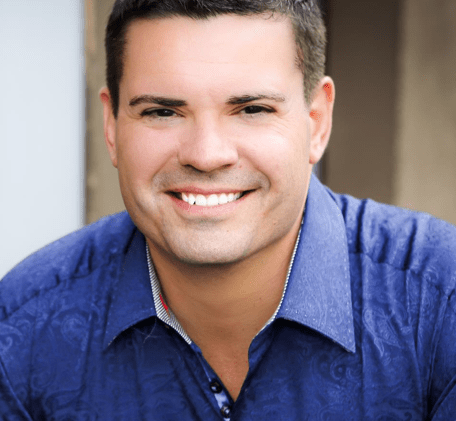 Ray Higdon's Network Marketing Blog
Skype: ray.higdon
Email: [email protected]
Periscope – Ray Higdon on Periscope
Considering Coaching? Check out my Work with Me tab and Survey where we Help People Everyday.
PS: If You Don't have a Team, Haven't Recruited Anyone (or less than 10 people), This is the Course you Should Get – Network Marketing Training Course
If you enjoyed this post on MLM Tips: Do you Want More Credibility?, retweet and comment please