<<<<======Share on Facebook Here
If you Like, RETWEET HERE============>>>>
And Comment Below!
MLM Recruiting Just Isn't Enough
"It just didn't duplicate." "My team didn't make any money." "I just didn't see the growth." These are all statements typically made by Internet marketers that are great at MLM sponsoring but terrible at leading a team. It is NOT enough to just sign people up for your opportunity, there are several other important things that will dictate their (and your) success.
They Won't Grow on Their Own
There are a lot of attraction and online marketers that have cracked the code to MLM sponsoring and are able to recruit quite a few people into whatever home business they are building at the time. However, after approximately 60-90 days they get frustrated because they are not seeing duplication. Most of the times they have not even picked up the phone to reach out to the people they sponsored. This blog post will help you with some very practical steps you can take to greatly increase your chances of getting duplication.
The Steps AFTER You Sponsor Someone is Critical
Here are my suggested steps once you do get someone into your business.
1. If they are on Facebook, welcome them to the team. The more welcome they feel, the higher chance they will stick around.
2. Have an upline leader call them and welcome them as well. This should typically be a three way call between you, them and your upline.
3. Send them your fast start training. This might be from your company but usually something custom an upline has created. One of the most important things to have in this training is what NOT to do. Email spamming, Facebook wall spamming should be discouraged to save them face.
4. Have a strategy call with them after they finish the training. Instruct them how they can get their questions answered and also the numbers of the upline leaders that can do three way calls with them.
5. Highly suggest to them to get to the next company event. In network marketing history the people that promoted company events always grow the largest teams. Why is that? Because being at company events is the best builder of belief and if your MLM team has more belief, they will work this business harder and with more confidence.
Without MLM Duplication, You Are Simply Working a Job
If you notice, the steps above are actually, very, very simple but it seems that heavy duty recruiters rarely follow those simple steps. If you are great at MLM sponsoring but you do not get duplication, you are missing out on the greatest aspect of network marketing and that is the residual income. You might as well be at a sales job if this is the case.
I tell people that I literally do not care about a little signup bonus, I care to find people that are coachable that want to roll up their sleeves with me and build a serious business that impacts a LOT of people. That is how you can create something much better and more fulfilling than a sales job.
I am on a mission to help educate people on how best to work in this industry, I hope that some of you see the steps above and implement them on someone you recently recruited and use it as a guideline for future signups for you.
If you enjoyed this post please comment and share if you want more content like this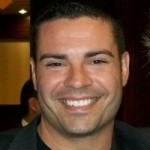 Ray Higdon
Skype: ray.higdon
Email: [email protected]
Work With Me – Numis Network
Image: Stuart Miles / FreeDigitalPhotos.net
PS: If Your Upline Does Not Have a Step-By-Step Blueprint For Success, Check This Out (Unless You Already Have Too Many Leads) – Click Here For Instant Access
If you enjoyed this blog on MLM sponsoring, retweet and comment please