Do you struggle with lack of consistency?
Here is a special portion of The Fast Track to Six Figures Webinar with Mark Hoverson. Mark and I share the MLM Skills needed to overcome lack of consistency to get you on your way to earning Six Figures in your Business FAST.
Come Hang With Us Next Month (February Event)
February 10th-12th in Orlando Florida we are doing an event called Personal Branding and Marketing Bootcamp where we will be hosting a LIVE immersive event where you'll be joined by me and select marketing experts for 3 days as we open up the lid on our marketing secrets and share with you what it really takes to build a successful network marketing business..If you want to learn how to help grow your network marketing business, this IS the event! Click here to check out the details.
MLM Skills Needed To Overcome Lack Of Consistency
If you struggle with consistency it is NOT because you're unaware of what to do.  The truth is, you may be looking for a different way to do things.
Run With What You Know
We didn't know the perfect way to create success, so we ran with the way we knew.
That's a very important distinction. Because if you're not running with any plan, it is NOT because you don't know a plan. You may not like a plan. You may think there's a better plan. If you're not running with any plan then it means, it's not that you don't know what to do. It's that you haven't created the VISION of who you want to become.  Those with vision move forward in darkness.
Create A Vision
In darkness. You see, there were absolutely times in my career where I didn't know what the hell was going to happen, and I didn't know the perfect step. I didn't know the perfect way to maneuver my way to where I wanted to go, but I moved forward and I kept moving forward.
Who the heck wants to buy leads? No one does. Nobody wants to buy leads. No one wants to build their business that way, of talking to people they don't know, that's not attracted to them. Most people would rather create the ability to attract people to them or at least talk to people that they like.
However, when that's your only plan and you move forward anyway despite liking it or not, there's something in you driving you. That is going to help you eventually get there.
Now, how you get there may not be how you continue. But those with vision move forward in darkness.
Know Your Why & The How Will Come
When you know why, why are you doing this, who do you want to become..the how actually gets developed. It may not show up right away.
I think it was Martin Luther King who said, "To take the next step you don't have to see the whole staircase." That's having vision. You may not like the way that it takes in the beginning to build your business, but moving forward despite. Moving forward anyway.
You know, Martin Luther King, it's been said, he didn't say, "I have a plan," he said, "I have a dream." He didn't say, "I have a strategy. Check this one out, I have this strategy, check it out."
More Resources For You You:
Entire Fast Track To Six Figures Webinar Recording
How to Develop your Vision Mini-Course
What did you think of that? Was the awesome? Let me know what you think in the comments below. Feel free to share with your teammates.
Did This Help You? If so, I would greatly appreciate it if you commented below and shared on Facebook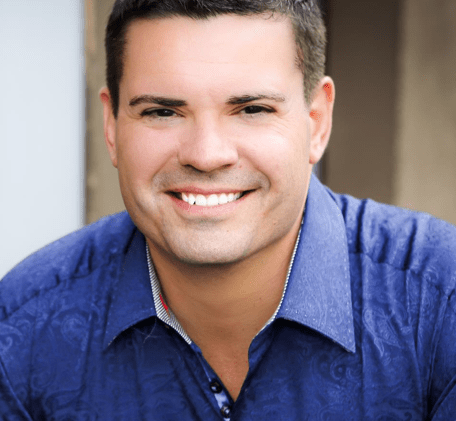 Ray Higdon's Network Marketing Blog
Skype: ray.higdon
Email: [email protected]
Periscope – Ray Higdon on Periscope
Considering Coaching? Check out my Work with Me tab and Survey where we Help People Everyday.
PS: If you haven't recruited anyone, or fewer than 10 people, This Course will Help (and is on Sale)
If you enjoyed this post about MLM Skills Needed To Overcome Lack Of Consistency, retweet and comment please