Unsure if affirmations work?
Here's my proven method for how I manifested my current realty using affirmations.
My Proven Affirmation Method To Seeing Your Dreams Come True
Vision Book
I had a vision book because to me it was more efficient than a vision board.
It was in a little three ring binder kind of deal, and it had pictures of different things that I kind of wanted in my life.
I had pictures of big audiences, I had pictures of cars, and money.
I went through travel magazines and clipped out different pictures of places that I wanted to go. And, I don't know if this is good or bad, but I purposely didn't include where it was.
I had all these pictures of palm trees, and cool settings, and all this stuff, didn't even know where it was. And I put it in my vision book. Then at the end I had some different affirmations.
I still have that book.
Affirmations
For the affirmations, it is present tense, an emotional kind of sentence.
For the affirmations, it is present tense, an emotional kind of sentence.
Tweet it
Things like:
"I'm so happy and grateful that my life is wonderful."
"I'm so happy and grateful that I attract money easily."
Things like that.
I would write them, hand written, every single day.
I'll be honest, I haven't done those in a long time. Maybe it's because I've solidified certain parts of my mindset and I really needed that back then.
I'm not sure, but I will tell you though there's been multiple times where I've been somewhere and it was the exact guaranteed place that I'd cut out, without knowing.
I remember one day, I was cleaning out my old backpack, and I'd had this backpack for quite a few years. Down in the very bottom was this crumbled up piece of paper. (The only regret, I wish it had a date. I can only estimate when I wrote down these goals.) But it was a crumble up piece of paper at the very bottom of the backpack, been there for years. I pulled it out, opened it up, and it had some cool stuff on there.
It said, "I'm so happy and grateful that I have 10,000 people on my email list. I'm so happy and grateful I have 25,000 fans on Facebook."
One of them that was really weird was, "I'm so happy and grateful I'm building a 4,000 square foot home in Fort Myers on the water." When I found that paper we were actually in the process of building a larger than that home on the water in Fort Myers.
Did you find that helpful?
Let me know what you think in the comments below. And, feel free to share this with your teammates.
More Resources For You:
How To Attract The Right People To Build Your Network Marketing Team
Why People Will Join You If You Are Brand New
29 Sources of Leads so you never run out of people to talk to again.
Did This Help You? If so, I would greatly appreciate it if you commented below and shared on Facebook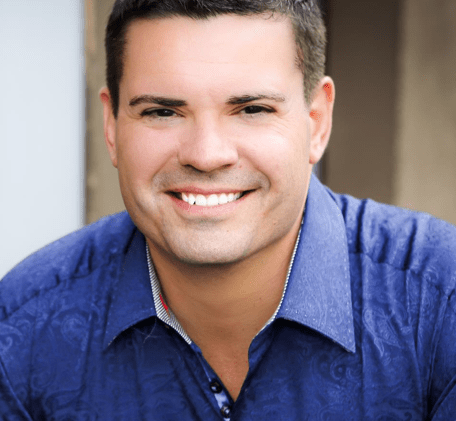 Ray Higdon's Network Marketing Blog
Email: RayLHigdon@RayHigdon.com
Facebook – Facebook.com/rayhigdonpage
Considering Coaching? Check out my Work with Me tab and Survey where we Help People Everyday.
If you enjoyed this post about MLM Secrets: My Proven Affirmation Method To Seeing Your Dreams Come True, retweet and comment please