<<<<====Share Over Here =)
MLM Recruiting:
The Hidden Secret of Overcoming Objections
Struggling with overcoming objections while building your network marketing business? There is a hidden secret with MLM recruiting that you most likely don't realize.
Watch this short video to learn a powerful secret with handling objections.
Manage the Energy when Overcoming Objections
Before I dive into WHY you are getting the number one objection, let me share with you how I handle objections in my MLM recruiting.
I manage the energy.
IF someone pulls away from me by being negative or skeptical, I pull back even harder. Let me give you some examples…
If someone says "I just don't think I could do this sort of thing"
Most network marketers would say what? They would say "Yes you can!" or "It's easy! I will show you how!" and they expect their excitement to overcome that objection.
My response? "Yeah, you are probably right." You see, I am NOT dragging anyone across the finish line, let alone into my prized team that I invest so much time in. Now, about 80% of the time when I respond that way, they have never seen a network marketer hold their posture and they are quite intrigued. My number one suggestion if you want to get better at MLM recruiting is to learn posture…and you DON'T need credibility or existing success first to have it. A lot of times when I manage the energy they come back to me to tell me why they COULD build the business.
Stop trying to PUSH and instead PULL them into your business.
Video: Why you get the number one objection in your MLM recruiting
IF you are serious about getting more results in your MLM recruiting and you would like to learn how to recruit on Facebook and other social media places, I highly suggest you check out my wife's brand new product called the 10k Social Media MLM Recruiting Formula.
IF this video helped you and you got value, please share and comment and here's to YOU getting better at recruiting!
To Your Abundance!
Did This Blog Help You? If so, I would greatly appreciate if you commented below and shared on Facebook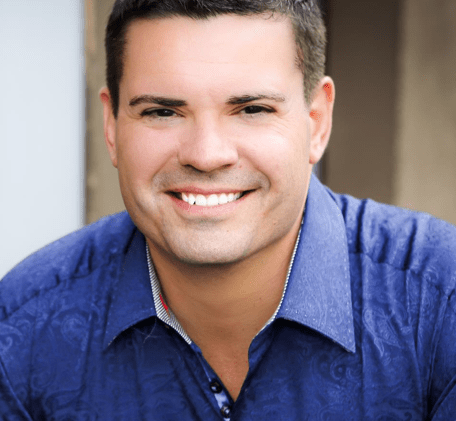 Ray Higdon – Text or call me at (239) 471-4800
Skype: ray.higdon
Email: [email protected]
"I Show Network Marketers How to Recruit More Reps, Get More Leads and Become a Top Earner in Their Network Marketing Company."
Image(s): FreeDigitalPhotos.net
PS: What would an additional 2-3 recruits per month, every month, mean to you? What if I told you that you could recruit total strangers at will without leaving your house? If you are serious about building, check this out before the bonuses expire!
If you enjoyed this post about MLM Recruiting: The Hidden Secret of Overcoming Objections, retweet and comment please