The very best strategy for your MLM recruiting is to approach and bring on busy people.
Seems counter-intuitive right? Let me show ya what I mean…
MLM Recruiting and Busy People
Maybe you're talking to someone who is already very busy. Maybe you're talking to someone who already makes plenty of money. Did you know that busy people that make a lot of money join network marketing every, single day? You need to understand a few things.
Number one, the best person for you to ever recruit is someone who's busy. The worst person is the person that has plenty of time on their hands. Those who have plenty of time on their hands, they just don't do much ever. It's not the abundance of time that's going to have them build a network marketing business, or any business for that matter. It is, "How do they operate?" What are their habits? If someone is used to being busy that is the person that's going to get the most done. That's the type of person you want in your organization. There are a few different angles you can take with a busy person.
You need to help them understand to disassociate time with money. Now, people that are very busy, most of the time, if you ask them about making more money, without even thinking about it, they think that money equals time, and for most people it does. We all know that one of the major benefits of network marketing is residual income. Putting in the efforts one time and getting paid residually on those efforts. For example, some people ask me, they're like, "Well Ray, how much did you make your first month?" The truth is I don't know, because I've still gotten paid for that first month for years and years and years and years and years.
Now, that's not like most corporate executives. That's not like most people. Most people get paid when they show up to the job, and when they don't show up to the job they don't get paid, right? That's the difference. You need to talk to people that are busy, because they are the best people to talk to about getting business done. Number two, tell them, say, if they're extremely busy, say, "Well hey, how long will that be a problem?" They'll be a little bit confused and say, "Well, you know what? What we represent is we represent an opportunity that you do one time, and you're compensated on that effort over and over and over and over."
Serious about MLM Recruiting? These resources may also help
Top Earner Recruiting Secrets eBook
Free Download: eBook on MLM Recruiting
In the below video I expand on this approach and even give you a simple MLM recruiting script for when you do approach busy people, watch it below!
Was this valuable to you? Think your teammates might benefit from it? Feel free to send it to them and just imagine if your team started approaching more higher quality people? (Feel free to thank me later!)
Did This Help You? If so, I would greatly appreciate it if you commented below and shared on Facebook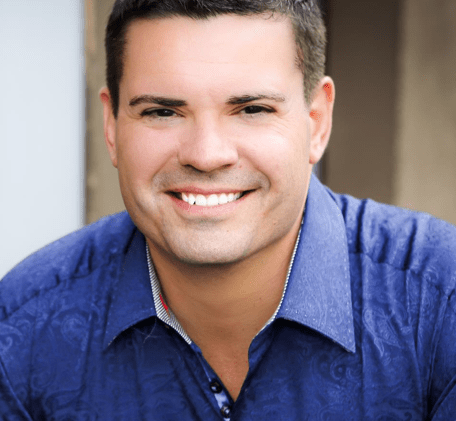 Ray Higdon's Network Marketing Blog
Skype: ray.higdon
Email: RayLHigdon@RayHigdon.com
Periscope – Ray Higdon on Periscope
Considering Coaching? Check out my Work with Me tab and Survey where we Help People Everyday.
PS: This is the Attraction Marketing System that I First Learned From and Still works Today – Click Here For Instant Access
If you enjoyed this post on MLM Recruiting: How to Sponsor Busy People, retweet and comment please