<<<<====Share Over Here =)
MLM Recruiting Secrets to Build a Local Team
Wanna build a local team but don't know how? Learn these MLM recruiting secrets and you can with or without a sponsor or upline in your area.
Watch this short video to learn how people do this all the time and how you can too!
No Upline?
One of the more common excuses I hear for not building in a local team is the person does not have an upline, sponsor, or meetings in their area. I'm assuming you can guess my response to that but watch the below video to have a laugh anyway =)
The truth is, IF you rely on someone outside of you to lead the charge, you are missing the point of being a business owner. You are NOT just a rep. You are a business owner AND there are people around you and people you have yet to meet that are WAITING for inspiration. You are important and the world NEEDS you to step up.
"Here is the test to find whether your mission on Earth is finished: if you're alive, it isn't." – Richard Bach
Two More Chances to Learn This Week!
It's time for more people to start making more money, seriously. There is ZERO friggin reason why your home business isn't massively profitable, you have two chances this week to learn more from me.
1. Thursday, March 13th, from 8pm Eastern to 8:30pm Eastern, I am hosting yet another Twitter Party! My handle is @rayhigdon and all you have to do is mention me on Twitter and use the hashtag #HeyRay and hit me with your question. We will focus our energy about teaching you how to attract more money and feel free to ask me any MLM Recruiting questions!
2. Thursday, March 13th at 9pm Eastern I am doing a webinar called "Boost Your Figure" to teach you EXACTLY how to go from zero to profitable in your home business and THEN how my wife and I took our business from 6 figures to 7 last year and the insight you will learn will probably be shocking. Register here and just so you know, the replay will NOT be available for Free. This webinar recording will be turned into a product so make sure you attend live! Register here and feel free to share – https://rayhigdon.com/boostfigures
Video: MLM Recruiting Secrets to Build a Local Team
Did that video help you? The truth is, most people DON'T want to hear the MLM recruiting secrets and the mindset it takes to build a local team with no help. But, you do and you can do it. Share and comment if you think more people need to understand the power within them!
To Your Abundance!
Did This Help You? If so, I would greatly appreciate if you commented below and shared on Facebook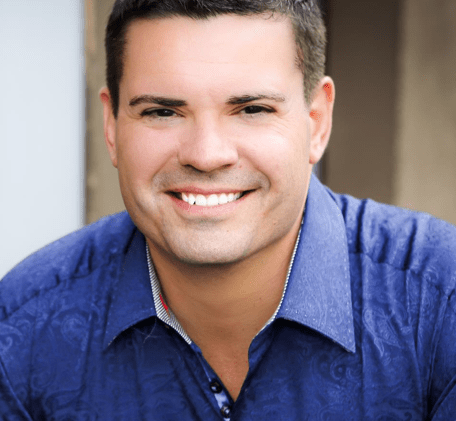 Ray Higdon's MLM Blog
Skype: ray.higdon
Email: [email protected]
"I Show Network Marketers How to Recruit More Reps, Get More Leads and Become a Top Earner in Their Network Marketing Company."
PS: Early Bird Special Ends Monday! Grab your ticket to Top Earner Academy, June 12-14th, Orlando!
 *Bugs Bunny is a trademark of Warner Brothers and was used as part of a parody.
If you enjoyed this post about MLM Recruiting Secrets to Build a Local Team, retweet and comment please