Do you want to get more results in your MLM recruiting efforts? This will help.
You will learn how to close more sales over the phone to build your network marketing business.
More Resources around Network Marketing Recruiting
Two Most Important Network Marketing Recruiting Tips
How to Recruit in Network Marketing
Full Cold Market MLM Recruiting Training (Register)
My Biggest Method for MLM Recruiting Results
NOTE: This video is from our Periscope channel, if you want to get notified of free trainings like this that we do daily, just follow us here.
I'll tell you, I have a great training by my man Cedrick Harris. He's a buddy of mine and He's one of our diamond clients. If you want to learn how to get more MLM recruiting results using the phone, I highly suggest you check this out – MLM Recruiting with Cedrick Harris
I would suggest to you if you're struggling with closing people over the phone, learn marketing. Marketing is kind of the evolution of the network marketer so that people are reaching out to you versus you always constantly reaching out to them. That would be number one, learn marketing.
If it's a lead, find something that you can build a tiny bit of rapport with, but not too much. This is a mistake. Now, some people, they'll just go haywire when it comes to building rapport. They think the more rapport, the better. No. It starts to get annoying.
Build a little bit of rapport and then get to the point. They know that there's a purpose for your call. They know you didn't just call to shoot the breeze with me.
If I'm calling La Jolla, I'm going to say, "Hey, this is Ray Higdon. You opted into one of my websites. Just giving you a call to see how I can best help you. Now, before we get started here, I noticed this seems to be a La Jolla area code. Is that correct?" "Yes." "Oh my goodness, I love George's. The fish tacos there are fantastic. Do you know George's? Have you ever gone there?" "Yeah. I've been." "Awesome. So so cool. La Jolla's awesome so I already know you're awesome. This is going to be an awesome call."
For the rest of the script, to learn how to qualify leads and to also learn the biggest mistakes that network marketers make, watch the detailed (we could have charged for) video below and feel free to share with anyone you would love to help get better results in their MLM recruiting. Your teammates will appreciate it!
Was this powerful and helpful? Feel free to share and comment if you like this type of in-depth training for free.
Did This Help You? If so, I would greatly appreciate it if you commented below and shared on Facebook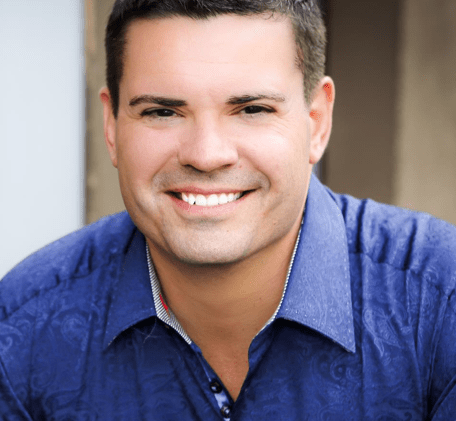 Ray Higdon's Network Marketing Blog
Skype: ray.higdon
Email: [email protected]
Periscope – Ray Higdon on Periscope
Considering Coaching? Check out my Work with Me tab and Survey where we Help People Everyday.
PS: If You Don't have a Team, Haven't Recruited Anyone (or less than 10 people), This is the Course you Should Get – Network Marketing Training Course
If you enjoyed this post on MLM Recruiting: How to Close Over the Phone, retweet and comment please