<<<<====Share Over Here =)
MLM Recruiting:
How to be More Powerful
So many people I talk to have NOT been taught the best methods of MLM recruiting. This post will teach you how to be more powerful in your approach.
Why do Most Networkers Struggle with Recruiting People?
I have always said that the two biggest mistakes that networkers make when it comes to MLM recruiting is:
1. Not talking to enough people and
2. Saying TOO much to the people they DO talk to
I still believe these are the biggest problems however, if you can grasp the concepts in this blog post, you WILL get better at recruiting people.
Why Are They Skeptical?
Let's face it, most people went through the public educational process which taught them to be good employees, not entrepreneurs so when people first hear of Network Marketing they can be skeptical, one thing you HAVE to grasp is it's rarely to do with you and this story may help.
Yesterday I was helping a friend out with his MLM recruiting. This guy is a very accomplished criminal defense lawyer and from talking with his warm market, believe it or not, he was getting a lot of skepticism! That's right, even attorney's aren't immune to those uneducated about our profession. With a few tweaks that I mention in the below video, he felt a lot better about his approach and is quite confident, as am I, that he will start recruiting people in no time!
What Turns You Off? Just do the Opposite in Your MLM Recruiting Approaches
When I started with network marketing there was one big thing that turned me off. It was the way people had tried to recruit me before. If your style of recruiting people is to tell them it's a no brainer, that they will be rich or you just got into a ground floor opportunity, please stop. You are soiling the good name of our profession. Learn to improve your MLM recruiting by being more straight forward and please stop chasing people. Instead of trying to "close" everyone you meet, look for people that are "open" and looking themselves.
Video: How to be More Powerful
In the video I mention that I am doing a special, one night only webinar with Cesar Rodriguez, arguably the best recruiter I have met inside this industry. Make sure you register for this powerful webinar, we are doing it Monday night at 9pm est, click here to register for this free training.
To Your Abundance!
Did This Blog Help You? If so, I would greatly appreciate if you commented below and shared on Facebook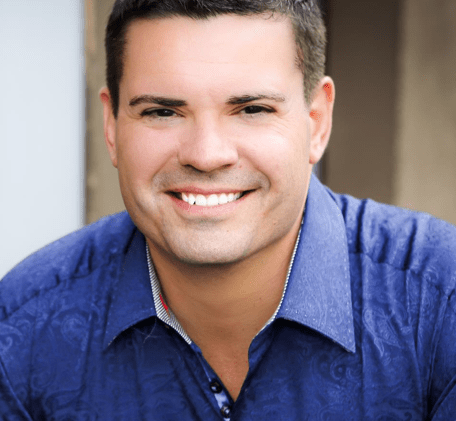 Ray Higdon
Skype: ray.higdon
Email: [email protected]
"I Show Network Marketers How to Recruit More Reps, Get More Leads and Become a Top Earner in Their Network Marketing Company."
Image(s): FreeDigitalPhotos.net
PS: One of my very first resources I invested in to learn MLM recruiting is Black Belt Recruiting.
Make sure you watch this Free Video
If you enjoyed this post about MLM Recruiting: How to be More Powerful, retweet and comment please