Would you like to know daily steps to get better results with your MLM recruiting? Well here ya go!
Today's show shares with you my best suggestions on what to do each day to improve your network marketing prospecting and closing.
Serious about Learning Network Marketing Prospecting?
You may want to check out my training here if you want to learn cold market MLM recruiting. We dive deep and it is a training that many people have told me helped them out big time.
Here's even more network marketing prospecting tips for you:
Daily Tips to Boost your MLM Recruiting
*This video is from my Periscope Channel where we do almost daily LIVE trainings
What actions to take to recruit people daily? What activities can you do on a daily basis to recruit more people? Great question. There are two categories of business. You could probably argue this in any business but the two categories I'm referring to are marketing and prospecting. Marketing is passive, it means you're doing something you hope an unnamed individual reacts or responds to. Prospecting is active, it's where you're reaching out to individuals one on one, cold market, warm market, online, offline, Facebook message, email, text message, phone call, face to face, whatever, okay.
What can you do each day to recruit more people? Create some marketing and prospect people. It's that simple. If you don't know where to find people to locate to prospect then I would highly suggest you enter your name and email in the upper right hand corner of this site and you'll be sent an audio, free, called twenty nine sources of leads. You'll never run out of leads to talk to ever again. Will you talk to them? That's your call, that's up to you, I can't dictate that but you'll never run out of places to find them at least. Marketing, just think to yourself "How can I share something that I know, something that I've learned that will give value to the marketplace, that will help somebody?"
How many people are you prospecting per day, and are you creating marketing each day? Those are the two main things that you can and should be doing to boost your MLM recruiting. There are a lot of other things you can do daily but as far as your question, recruiting people, those are the key. Now to keep you in the game you need to work on your mindset everyday. If you don't think you need to work on your mindset just look at your results and then tell yourself "Oh yeah I do", because your mindset equals your results. The results you have in your life are a reflection of your mindset. Don't think "I've heard all this before" and you're broke, and your bank account is empty. You may have heard it, you just didn't really listen, you didn't really apply it, you didn't learn it, learn it. There you go, prospecting, marketing, that's my suggestion.
Was this helpful? Feel free to comment and share, also, many people have asked me where do they buy my Home Business Fast Start CD, you can grab a copy or pick up a pack of them here.
Did This Help You? If so, I would greatly appreciate it if you commented below and shared on Facebook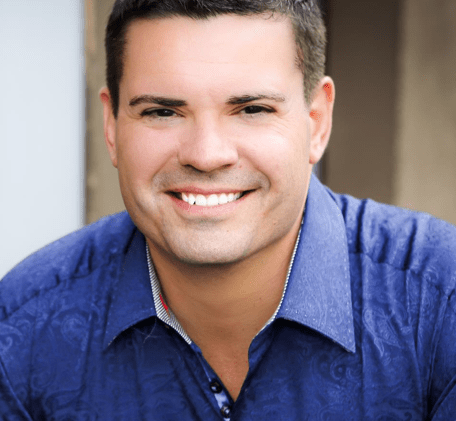 Ray Higdon's Network Marketing Blog
Skype: ray.higdon
Email: [email protected]
Periscope – Ray Higdon on Periscope
Considering Coaching? Check out my Work with Me tab and Survey where we Help People Everyday.
PS: If You Don't have a Team, Haven't Recruited Anyone (or less than 10 people), This is the Course you Should Get – Network Marketing Training Course
If you enjoyed this post on MLM Recruiting: Daily Tips to Improve, retweet and comment please