Today you will learn strategies to get more results in your MLM recruiting efforts.
This is how to become a better closer.
MLM Recruiting and Closing
*This video comes from a LIVE training I did on my Periscope channel.
If you want to become better at something. For example, when I wanted to become better at speaking, I enrolled at Toastmasters. I went to college and I enrolled in speaking classes. I invested in my education. That would be number one. You could say, Ray, there's a lot of free stuff out there. There's a lot of free training. That's fine, that's great. I do consume some free training but when I find a trainer that I like, I want their structure. I want their structured training instead of a little snippet here or there.
Number two, invest your time, to A, go through those courses, and B, get out into the field. There is no one, not one person, that read 67 e-books on how to ride a bicycle and got up on that bike and just rode around, right? There's no one that downloaded 6 courses on swimming and said, "Hmmm, I think I've got it," and jumped in and just started being an Olympic swimmer, right? Nobody. You got to get some practice.
If you just suck at talking to people, your heart's going to beat like crazy, skin's going to heat up a little bit, you're going to feel a bit uncomfortable and you're going to have that stuff happen. You can't practice in a temple and then come out in the real world and just be amazing. It is a combination. It is investing your time, your energy, and possibly money to improve those areas of your life, getting out there and getting your jersey dirty.
My suggestion when it comes to closing is to not have that addiction to the outcome. I read some negotiation books years ago by Herbert Cohen. Herbert Cohen says, "In negotiating, you want to care but not that much." I don't get so hung up when someone tells me no. I don't get so hung up if someone doesn't do what I wanted them to do. This reminds me a lot of times people say, "Ray, I suck at closing, should I buy leads?" The answer is, "Well, that depends on what you're hoping to get out of those leads." If you're hoping for experience, then buy away. If you're hoping for massive results then you got the wrong idea.
In the beginning, you got to do what you got to do. You got to do what you got to do with whatever you have. If you have to buy leads, buy leads. If you suck at closing, you're not going to close very many of them, but it will give you great experience. When I was 18 years old, I was working at a telemarketing company, making 450 calls a day, selling long-distance. They provided the leads, so I wasn't going and finding 450 leads a day. It was a Davoc system, so as soon as you hung up the phone, you picked it right back up.
In the Video below I share a few more tips on improving your MLM recruiting efforts and here are some more resources for you:
How to Use Social Media for Recruiting
Two Important Network Marketing Recruiting Tips
How to Recruit in Network Marketing
Was this helpful? Feel free to share with anyone else you feel might be struggling with MLM recruiting or any teammates you wish to help. Comment below if a tip jumped out at you.
Did This Help You? If so, I would greatly appreciate it if you commented below and shared on Facebook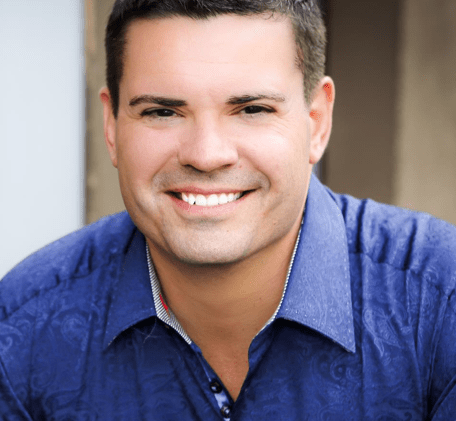 Ray Higdon's Network Marketing Blog
Skype: ray.higdon
Email: [email protected]
Periscope – Ray Higdon on Periscope
Considering Coaching? Check out my Work with Me tab and Survey where we Help People Everyday.
PS: Free 10 Day Online Recruiting Bootcamp Teaches you How to Recruit Using the Internet, Click Here for Access
If you enjoyed this post on MLM Recruiting: How to Become a Better Closer, retweet and comment please