When I first got serious about MLM Recruiting, you may have heard my story of going for 20 no's per day. This shares the details of How I did it.
IF you are serious about Network Marketing success, today's tips will really help you.
The REAL Secret to Network Marketing Success
The REAL secret to network marketing success isn't really a secret at all.
IF you want to hit the top rank in your company, you simply have to get A LOT of eyeballs on your company presentation. Typically the ones that get the most eyeballs on presentations are the ones that hit the top rank.
Now, the catch with this is many people are NOT going to want to use their eyeballs to watch your company presentation so you are going to get a lot of people tell you NO and that they do NOT want to see your presentation.
Follow me so far?
So, IF you know you have to get a lot of people to watch your presentation and you also know that you are going to have lots of people tell you no, then, going for No's may be a fun way for you to get there.
MLM Recruiting: Fun to get No's?
Years ago I read the book called Go for No by my now friends Richard and Andrea Waltz. You may be wondering as to the sanity of "Going for No", doesn't that simply attract more No's?
Well, the real reason to go for no's is twofold, 1. To change your energy from being disappointed from getting a no to one of being positive to hop along to the next person without being frustrated and 2. for you to simply talk to more people. It IS a numbers game and the person that swings the bat the most (IE: Prospects someone) has the best numbers when it comes to MLM recruiting.
Make sense?
Now, we have actually co-authored a book specifically for the Network Marketing Profession. It's called Go For No For Network Marketers. This IS the resource you will want to get your hands on. I truly believe it is the book that can truly propel YOU and your team.
So, I went for 20 No's a Day
When I first started going for 20 no's per day I was in foreclosure, late on ALL my bills and dead broke. Within 6 months I was at $10,000 a month in my network marketing company and the 7th month I became the number one earner in that company. One individual was impressed with this story and did two interviews with me, that person was the great Mr. Eric Worre and here are the two interviews for those that may not have seen them.
I am VERY honored that Eric did those interviews and just as honored to be speaking at Eric's next event in October. Sharing the stage with Tony Robbins, Bob Proctor and Robert Kiyosaki has me giddy like a little school girl.
BRAND NEW AUDIO
The other day one of my Podcast listeners asked me some detailed questions about my run for 20 no's per day. I recorded this audio to fill in ANY gaps of how I did it. Between the two videos above and this audio, you should have a full MLM recruiting blueprint to go out there and crush it!
IF you get value from this post, feel free to share it with your team and comment below if it was helpful.
Hope this helps you in your quest for Network Marketing Success!
Did This Help You? If so, I would greatly appreciate it if you commented below and shared on Facebook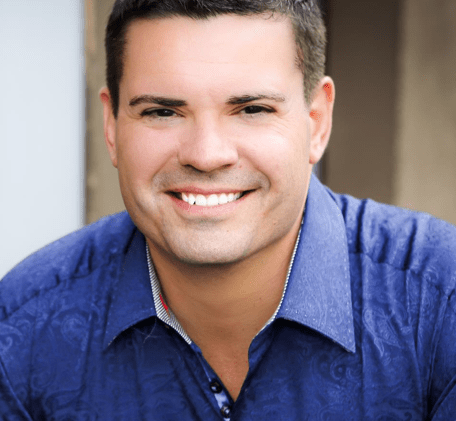 Ray Higdon's Network Marketing Blog
Skype: ray.higdon
Email: [email protected]
"I Teach You the Marketing, Mindset and Sales Strategies to Make More Money and Follow Your Passion!"
Considering Coaching? Check out my Work with Me tab and Survey where we Help People Everyday.
PS: Free 10 Day Online Recruiting Bootcamp Teaches you How to Recruit Using the Internet, Click Here for Access
If you enjoyed this post on MLM Recruiting and How I went for 20 No's Per Day, retweet and comment please