<<<<======Share on Facebook Here
If you Like, RETWEET HERE============>>>>
And Comment Below!
MLM Prospecting Secret Tips: The Indirect Hook
Sometimes I realize that there are things I routinely do that I forget to teach. Today I am sharing one of my most beloved MLM prospecting tips, one that I have never actually taught, the indirect hook.
How to Get More Sales Without Feeling Sleazy
When you are studying how to do prospecting or different recruiting methods, do you ever shudder to consider trying the idea presented? Do they just sound too salesy? For me, the answer is yes. There are actually a lot of lines and "closes" that trainers talk about when it comes to prospecting people that make me cringe and I would never actually do them. This is one of those recruiting methods that ANYONE can actually do very easily.
This recruiting method avoids the "awkward silence", which, we can more accurately call, prospect resistance, and uses a pull method rather than a push. It is one of the ways I talk to people that does the following:
1) Establishes me as a person of influence
2) Makes me stand out
3) Gets them to (a lot of times) ask me questions
Using the Indirect Hook on Your MLM Prospects
First, lets demonstrate.
Sample Conversation with MLM prospects using the indirect hook
You: What is it that you do Bill?
Bill: I am a realtor in Cleveland, Ohio.
You: Awesome, how long have you been doing that? Do you enjoy it? (let them talk as long as possible)
Bill: By the way, what is it that you do?
You: I actually teach people how to create an additional income from home. Bill, as a realtor do you mainly focus on residential?
Do you see how that worked? Now, chances are, Bill will stop you in your tracks and ask for clarification on what you meant about creating additional income from home, because, it was NOT the focus of your conversation and you have been listening to Bill. This is the hook. Now, if Bill does NOT stop you and ask for more information, you still have Bill as a new MLM prospect that you can touch base with at a later date.
Structuring the Indirect Hook for your MLM prospects
Yesterday I talked about why your MLM prospects do not listen to you, it is amazing what happens when you actually listen to them and they want to reciprocate however you want to avoid the rapport you have built by hitting them with a pitch.
Talk to them as long as they will talk (ok, to a degree) and they most likely will ask you about what you do. Choose an appropriate response based on THEM and then finish it off with a clarifying question about what they have said. Some examples:
I help people make money using the Internet, now Bill, do you mainly work high end residential or do you have a preference?
I help people make money marketing gold and silver from home, and just to clarify Peggy, has financial planning gotten tougher in this economy or has that affected you at all?
Listen more and use the indirect hook on your MLM prospects and not only will you NOT feel sleazy, you will create more friendships as well!
If you enjoyed this post please comment and share if you want more content like this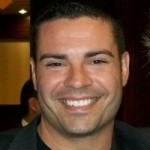 Ray Higdon
Skype: ray.higdon
Email: [email protected]
Work With Me – Numis Network
Image: AKARAKINGDOMS / FreeDigitalPhotos.net
Image: Stuart Miles / FreeDigitalPhotos.net
PS: If Your Upline Does Not Have a Step-By-Step Blueprint For Success, Check This Out (Unless You Already Have Too Many Leads) – Click Here For Instant Access
If you enjoyed this MLM blog on mlm prospecting, retweet and comment please