Single or in a relationship, dudes should be careful about giving mixed signals to the ladies.
Here's my best advice for any men that are prospecting women for their network marketing business.
MLM Prospecting: #1 Tip For Men Who Are Trying To Prospect Women
In A Relationship:
If you're not single, number one tip here. You ready for this?
This is the number one tip, and I gotta give credit where credit's due. I learned this from one of our Top Earner Mastermind clients and good friends Angel Fletcher. So, Angel Fletcher, I think she's crushing out like half a million a month just absolutely killing it.
And so, if you're a married dude and you are prospecting the ladies…
If you're prospecting the ladies then you need to have your wifey all over your profile. All over it.
The reason is, it will reduce the resistance.
And so when you're prospecting a woman they don't know. They're like, "Okay what's this guy really want?"
But if they look at your profile and it's you and your happy wife, and they look and there's family pictures of you and the kids, and you and the wife. Then you are going to lower the resistance.
A little part of them is going to wonder if you're a weirdo if you don't have that.
[mashtweet tweet="If you're prospecting the ladies then you need to have your wifey all over your profile. – Angel Fletcher" quote="If you're prospecting the ladies then you need to have your wifey all over your profile. – Angel Fletcher"]
Single:
If you're single, you're smart. You're smart because you're going into an industry that is like 70-80% women. So, smart dude if you're single.
If you're single, know that you're probably going to get some ladies with resistance.
That's the deal.
Maybe you take some pictures with your family, maybe it's with your sister or your niece and nephew.
Whatever to kind of reduce the resistance make you not look so weird.
Keep It Professional
I prospected and recruited a lot of women.
And I think maybe twice it got weird where they wanted something. You know what I'm saying?
I just kept it professional.
How To Give Compliments
There's a way to do compliments. I would NEVER ever say in a million years, (whether you're single or not) "Hey, you're really pretty."
Don't say that man because that just like, resistance just skyrockets. And so, I would never lead with that.
I would say something about their intelligence. I would say, "Hey, I saw that status update you did about whatever and that was a really intelligent status update you did. That was pretty cool."
So, I would compliment them on their intelligence. I would compliment them on some kind of comment that they made or something like that.
I would not say, "You're pretty." Don't say anything like that.
And as a guy, I wouldn't say, "Oh wow, nice shoes." Cause then it gets a little weird.
It's a good idea to drop compliments and say things, but when it comes to that situation if you're a dude prospecting a lady I would not compliment looks. If they're working out in the gym don't go there. I would just be very aware that they're thinking you're all eyeballs.
And so, pictures of wifey that's a great idea. If you don't have wifey pictures of family, warm pictures that don't make you look creepers, and don't compliment their looks. Don't compliment, "Hey, great form on the exercise bike." Don't be creepy.
And you may genuinely think, "Well I'm just saying she really is pretty." I'm telling you they're taking it the wrong way it's not working out.
Did you find that helpful?
Let me know what you think in the comments below. And, feel free to share this with your teammates.
More Resources For You:
How To Attract The Right People To Build Your Network Marketing Team
Why People Will Join You If You Are Brand New
29 Sources of Leads so you never run out of people to talk to again.
Did This Help You? If so, I would greatly appreciate it if you commented below and shared on Facebook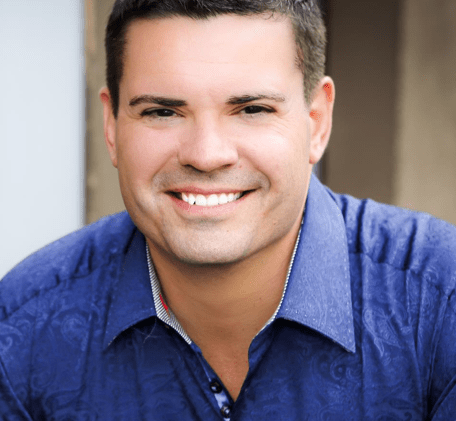 Ray Higdon's Network Marketing Blog
Email: [email protected]
Facebook – Facebook.com/rayhigdonpage
Considering Coaching? Check out my Work with Me tab and Survey where we Help People Everyday.
If you enjoyed this post about MLM Prospecting: #1 Tip For Men Who Are Trying To Prospect Women, retweet and comment please