<<<<======Share on Facebook Here
If you Like, RETWEET HERE============>>>> And Comment Below!
MLM Leadership Lessons I Got From the "Cake Boss"
Maybe you read that title and thought, wait, what the heck does the "Cake Boss" have to do with MLM Leadership? LOL, well, it does. Saturday night I had the pleasure of attending the The Baking with the Boss tour in Ft Myers (SWFL). It was awesome. Very entertaining but also there are some nuggets that apply and we can all learn from.
What it takes for MLM Leadership applies to All businesses
Buddy's father was his mentor and best friend and started the bakery back in the 60's. Buddy said one day his Dad talked about his dreams of getting the bakery into a bridal magazine, at the age of 15 Buddy swore to his Dad that he would help get the bakery into a bridal magazine. Just a few short years later, Buddy's father was diagnosed with lung cancer and passed away. At the age of 17, Buddy had to drop out of high school and work the family business. A powerful lesson is Buddy's father never forced him to be a baker, he left the decision up to him.
Buddy gets on the Food Network Challenge!
Buddy has the chance to go on the food network challenge. He goes on there once, and loses. He goes on there again, and loses. Upon that second loss he informs the network that if they ever do a wedding cake challenge, he was there and would absolutely win. Well, he would get his chance. Buddy gets the call that the food network is doing a wedding cake challenge and they wanted him on! He was pumped, he knew he was gonna win this one for sure! Well, he doesn't. He loses in a big way but something magical happened. The camera man filming Buddy says he is great on camera and should think about his own show. Buddy goes home and tells his wife about possibly doing a TV show and she supports him wholeheartedly and tells him that she knows he will make it happen. He encounters turn down after turn down and rejection after rejection in his pursuit of starting his TV show. Food network tells him they already booked a cake show but Buddy never gives up hope. Then, it happened. When you have your eyes on the prize and have non-flinching focus, magic happens, the universe conspires for your good. Remember the wedding cake show challenge he should have won? Well, the actual winner of that show sends in a tape to TLC but the TLC producers don't notice the winner, they notice Buddy and decide to give Buddy a call and the show Cake Boss was started.
What does this story have to do with MLM Leadership?
MLM Leadership skills include the ability to overcome adversity, the ability to overcome rejection and respond enthusiastically, and persistence. The Cake Boss story definitely covered all those things. Here is what is cool, when you have all those things and the heart to stick with it, YOU GET LUCKY! Would Buddy have gotten lucky had he not stayed on the course or become depressed after getting beaten on Food Network? (He was actually beaten a total of 6 times on the show). No, if you are easily depressed or not totally sold on your goals, you will never get that lucky break that makes all the difference. Buddy describes "the zone". People clearly in their craft all describe "the zone" where the world darkens around them and what they are focusing on brightens and it is all that exists. There have been times when I am up on stage speaking to crowds when I experience this and Buddy says when he is making a cake he goes into this zone and that is why he knows it is what he was meant to do. What is it you could be doing that you would lose track of time doing and would put you in the zone? MLM Leadership skills are the same skills Buddy had to possess to see his dream come true. Buddy is now building a 35,000 square foot warehouse to be able to ship and supply people with his cake and pastries. How big are you thinking? How can you better serve more people? By the way, Buddy's specialty is NOT making cakes, it is in making people happy, and for THAT Buddy, we all thank you!
Short Video - MLM Leadership Skills and the Cake Boss
If
you enjoy this post,
please quickly do me a favor and share with others and comment below.
To Your Abundance!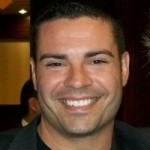 Ray Higdon
[email protected]
Follow Me On Twitter -
Southwest Florida Twitter Dude
Check Out My FB Page -
Ray Higdon Page (Free Internet Marketing Resources)
Wanna Work With Me? -
Work With Ray Higdon
PS: You can get updates like this and others by entering your name and email in the top right box of my site.
PSS: If Your Upline Does Not Have a Step-By-Step Blueprint For Success, Check This Out (Unless You Already Have Too Many Leads) -

Click Here For Instant Access
NOTE: You Have to Check the Checkbox
That Says You Are NOT a Spammer to Make a Comment Below
Image: Ambro / FreeDigitalPhotos.net
If you enjoyed this MLM Training blog on MLM Leadership Skills, share this with others and comment below!