If you want to get better at MLM lead generation, this simple video will help you.
We have used attraction marketing for years now and not only does it work, it is actually a lot of fun!
What is Attraction Marketing?
Attraction marketing is the art of leading with value vs what you have for sale. It is the difference between the person frustratingly posting their sales page or opportunity overview video on Facebook daily for no results compared to the person that shares videos with teaching content daily and building a large audience.
The person that isn't making any money wonders why someone would ever just shoot videos that don't have a sales pitch and that is why they don't make any money, because they don't understand that to make more money you can simply put more value in the marketplace.
You see attraction marketing in the real world all the time. Attraction marketing can be seen as the free "How to lay Tile" classes at your neighborhood Home Depot/Lowes/etc. It can be seen as a free cooking class at your local high end kitchen redesign store. It can also be seen as readings of the latest novel at your local bookstore. Attraction marketing works in any profession or niche but so many people are chasing the short term sale that they fail to think like they should. IF you want to create sales on demand, make money when you want to, you must…
Think like a media company.
What if you started acting like you were a media company that had to get online content out there daily to get your audience engaged and growing? (anyone just have an aha moment?)
What does this have to do with MLM Lead Generation?
Everything.
If you want to generate more leads, the very best way is to attract them to YOU as YOU are the constant. This is a message I am pounding over and over and talked about in my post about Vemma yesterday that even if your company is having some issues, you need to focus on building and branding YOU.
The easiest form of MLM lead generation is to create content that would attract those in the network marketing profession. TEACH THEM SOMETHING.
NO, you don't have to have an impressive resume to share something you have learned so there goes that excuse. No, you don't have to have a high end camera to share something you have learned. You can simply share your notes that you are learning, we call this ILT and it was one of the main topics covered at our annual event Top Earner Academy. This video will help guide you on what I mean…
By the way, sorry it was a little windy, not the best audio but hope you get the message
So, will you take the challenge? Are you gonna boost your MLM lead generation TODAY like Tracey did? I hope you step up and play big with this mini-challenge, you just might help some people out there with your sharing!
Feel free to share this if you got value, rock on!
If you enjoyed this post please comment and share if you want more content like this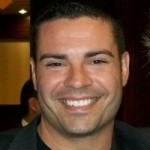 Ray Higdon
Skype: ray.higdon
Email: [email protected]
Considering Coaching? Check out my Work with Me tab and Survey where we Help People Everyday.
PS: If Your Upline Does Not Have a Step-By-Step Blueprint For ONLINE Marketing Success, Check This Out (Unless You Already Have Too Many Leads) – Click Here For Instant Access
If you enjoyed this post on MLM Lead Generation and Attraction Marketing, retweet and comment please