<<<<======Share on Facebook Here
If you Like, RETWEET HERE============>>>>
And Comment Below!
The 21 Day MLM Cruise Marketing Challenge
My company, Numis Network, is doing a 21 day MLM Cruise Marketing Challenge starting today to help some people win our MLM cruise line marketing contest aboard Royal Caribbeans Jewel of the Seas. This is the last 3 weeks of the contest and we already have 80+ people that have won. The reason I am sharing this info with everyone is we are using a points driven system that when used during the first MLM marketing challenge netted us a 73% success rate! Read on to learn how we structured these points and how you can boost the performance of your MLM team. Keep in mind the below points system can be used for any award or really anytime, you don't have to have a cruise associated with it for it to work.
This MLM Cruise-Line Marketing Challenge will get your team to focus on profit producing activities
Let me explain what I mean by the 73% success rate. When we ran this company wide, of all the people that participated in the challenge, 73% accomplished the goal of enrolling two execs in their first 30 days! Have you EVER heard that happening? Usually when it comes to MLM you hear all the whiners talk about a 97% failure rate right? (Ever notice how those that talk about that percentage are trying to sell you something? lol)
The 21 day MLM Cruise Marketing Contest is simple. You get leaders to form teams of people, preferably around 10 people per team. Each teammate has to agree to generate an average of 10 points per day or 70 points per week. You will find some people like to take the weekend off so they will generate their 70 points from Monday to Friday. Doesn't matter as long as everyone DOES generate the 70 points per week. By the way, a points driven system takes people's minds off being addicted to the outcome. A "no" now becomes "points". Much more positive approach, wouldn't you agree?
The MLM Cruise Marketing Challenge Points System*
Enrolling and Recruiting
Personally Enroll a new frontline Exec – 8 pts
Sell accelerator set to a frontline exec. – 5 pts
Upgrade a associate to exec. – 5 pts
Enroll a Silver Coin of the Month Club member- 3 pts
Enroll a rep for Success Club – 3pts
Enroll a new associate – 2 pts
Presentations and Meetings
Attend Annual convention or Numis University – 10 pts
Conduct a PBR in your home – 8 pts
Conduct a PBR in someone else's home – 5pts
Make a new recruiting appointment – 4 pts
Present Numis business opportunity to a prospect (1 on 1 or 2 on 1) – 4 pts
Conduct a 3-Way call with a prospect and your upline leader – 3pts
Bring a guest to a live hotel meeting or PBR (each guest) – 3pts
Attend a live meeting in a Hotel, restaurant, or home  – 3 pts
Have a prospect watch a numis presentation online (must verify that they watched it) – 2 pts
Follow up with prospect who has already seen a presentation – 2 pts
Make a new contact for your Numis Business – 1 pt
Training
Conduct Training for a New Exec in their first 7 days – 2 pts
Conduct a live Training, Training conference call or Webinar for your team – 2 pts
*Some of this verbiage is specific to my company, Numis Network, but you can adopt this to your company pretty easily. If you have questions on this, just post them as a comment below.
If you get your MLM team to focus on the profit producing activities..
If your MLM team did mainly profit producing activities such as prospecting, followup, etc., their recruiting would go through the roof. I have now done this challenge with teammates 4 different times and each time I saw a huge jump in our numbers. If you wanna give your business a kickstart, jump out and start an MLM Marketing Challenge!
If you enjoyed this post please comment and share if you want more content like this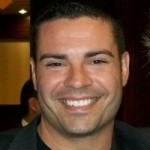 Ray Higdon
Skype: ray.higdon
Email: [email protected]
Image: David Castillo Dominici / FreeDigitalPhotos.net
PS: If Your Upline Does Not Have a Step-By-Step Blueprint For Success, Check This Out (Unless You Already Have Too Many Leads) – Click Here For Instant Access
If you enjoyed this blog on the 21 day MLM challenge, retweet and comment please