<<<<====Share Over Here =)
MLM Coach,
Million Dollar Check
and Big News!
Wanna share some big news with you, how to get me as your MLM coach and even how to earn a one million dollar check! Crazy, right?
Want Me as Your MLM Coach?
I am honored and humbled that I get asked more than once a day to coach or mentor someone. Being an MLM coach is a huge honor and has brought me a LOT of joy! The thing is, unless you are in my network marketing team, for me to offer structured coaching required you to spend a decent amount of money. The lowest amount I have charged since 2009 was $100 an hour and starting the middle of last year, that price went way up and some have purchased my $5,000 coaching program.
Well Ray, shouldn't you want to help everyone? Yes, I do, and that is why I blog almost every single day to give people the MLM help that I see is needed out there. Reading my blogs posts where I train on MLM recruiting, prospecting, traffic, lead generation, etc is FREE to everyone and I am honored that people use my blog as a resource, however, sometimes you want a more intimate MLM coach to work directly on your problems. Well, now there is a way to get me as your MLM coach, for a very, very low barrier to entry and get access to my marketing mastermind webinars too, all for only $119 per month!
WARNING: DANGER!
I am about to share some brand new updates from my primary company. If you have spent any amount of time reading my blog posts, you know that 99 of them out of 100 does NOT mention my primary company. I am about to go into details on my primary company, quickly unplug your computer and wash your eyes out with soap if you want to make sure you don't see anything about my primary company, then come back tomorrow to some cool training and we will still be best of buds! =)
OK, still with me? Here we go!
Last night the company that I have been with for over three and a half years, the one that helped me climb out of foreclosure and create an amazing life and lifestyle, Numis, made some seriously insane announcements. I will break it down into a few categories:
1. FOR A LIMITED TIME: Brand New Buyin Option: You can now join Numis and earn bonuses for only $119 and $119 a month. $119 gets you a graded silver asset, 5 silver samples and your entire business in a box. When you bring three reps or customers in, your autoship is covered. This is HUGE as in the past the only way to come in and earn bonuses was at the $495 level which was tough for all people to swing, now anyone can get their business started without the entry fee to slow them down. Again, this is a promotion.
2. When you bring new people in and they get their Silver Premiere Club membership at the $119, you make $20 (or $40 if you ever rank advance) but I am telling people just to come in at the $119 level, get some people in and earn some quick $20 bonuses. From chatting with my team, they are really excited and feel this will make it easy to recruit people.
3. This might just be the craziest announcement in MLM history. The new contest is over the next 18 months. The FIRST person to bring in 5,000 new people into their team will get a ONE MILLION DOLLAR CHECK. Oh by the way, that is at the $119 level. And oh yeah, ANYONE that brings in 5,000 people into their team in that 18 months that is NOT first, will get a $250,000 cash bonus. For more details, watch the official announcement here in this video:
First, some clarification on the Million Dollar Check
Well Ray, if someone brings in 5,000 people, won't the person above them get the million dollar check? No. You can only count up to 40% of any one person. So, the bare minimum amount of people you would have to personally enroll, is three. Counting 40%, 40% and 20%.
Well Ray, isn't the playing field unfair for those that already have large teams? No. This incentive ONLY counts toward new growth. So, if I have existing team members put in a total of 5,000 people, those numbers don't count toward the million dollar check (they certainly count toward my income though!).
Well Ray, isn't this incentive just for the big guys? What little guy could bring in 5,000 people? Actually, what this does is give you a powerful talking point to bring to other MLM leaders in the industry. Now the little guy can approach former or existing MLM leaders and ask them how many people it takes to earn a million dollar check in their past or current MLM (I can guarantee you it is more than 5,000).
Ray, is it normal for someone to make a million dollars with only a 5,000 person team? Absolutely not. From talking with a LOT of MLM leaders out there, it seems to me the average amount of people normally needed in an actual MLM (Not a top tier, affiliate or big ticket company) is around 80,000 people. The crazy thing is MOST of those companies also have a higher than $119 buyin.
How to Get Me as Your MLM Coach
Join at the $119 level here. Once you get in (you must be in the UK, US, Canada or Australia), I will send you an email with my personal contact information. Anyone that joins at the $119 level will get two coaching sessions with me per month AND will be invited into our marketing masterminds.
This alone is worth it if you want to grow yourself in this industry. Numis does not care if you are in more than one MLM, this year my plan is to take 25 NEW people to the $100,000 income and I know with this easy of a buy-in and the million dollar check incentive, this is a very realistic goal. If you wanna work with me, here's the link to hop on board and oh by the way, the first ten people are going to get an amazing bonus!
IF you are offended by my talk about my primary company, I understand, I did warn you though! I hope you get value from my other blogs and for those that decide to work with me, get ready, hold onto your hats, because we are going to BLOW IT UP in 2013!
To Your Abundance!
Did This Blog Help You? If so, I would greatly appreciate if you commented below and shared on Facebook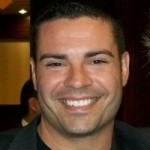 Ray Higdon
Author of VMI – Think and Grow Rich for Network Marketers
Skype: ray.higdon
Email: [email protected]
Work With Me – Numis Network
Image(s): FreeDigitalPhotos.net
PS: This is the Most Extensive Product That Teaches Every Possible Way to Get Traffic, and yes, I personally bought it – The Traffic Playbook

If you enjoyed this post about MLM Coach, Million Dollar Check and Big News!, retweet and comment please