<<<<======Share on Facebook Here
If you Like, RETWEET HERE============>>>>
And Comment Below!
MediaTraffic Bonanza – 2,351 Backlinks in under 5 Minutes
Are you wanting more traffic from all different forms of social media? Well, you can work for the next 10 years creating relationships with other bloggers, etc or you can do what I do and get a ton of mediatraffic in hardly any time at all. Read on to find out how I got 2,351 social media backlinks in under 5 minutes.
Why You Want MediaTraffic More Than Ever
Not too long ago Google announced they were now incorporating all different forms of social media to determine your relevancy on their search engine. (for more info visit here). It is now even more important to get social media status and there have always been a million ways to do it, just, not that many that worked quickly.
This morning I used a software called Tribepro that I have been testing for about a month. In under 5 minutes I had 2,351 bookmarks from all different forms of social media. That is serious mediatraffic! I am unsure I could have ever generated that level of mediatraffic manually regardless of how long I took for one single blogpost.
How to get more Mediatraffic using Tribepro
I have used a lot of different things to get traffic. Last month was one of my best months and I had 53,000+ visits which is pretty cool being that none of that traffic was paid for. However,  have never seen something work like Tribepro works. Here is how you can do the same thing I am doing to get more mediatraffic.
1. Signup for Tribepro. Do not sign up for the free account as the free account does not allow auto-syndication. This is the most important aspect of the software. If you are unable to auto-syndicate others, your stuff will never be shared on a grand scale. I venture to say that you will never get more than 50 or so shares from the free version.
2. Setup your onlywire account with all your different forms of social media and logins.
3. Start auto-syndicating people (hunt for me, I am in the My Lead System Pro Tribe, and I would be happy to auto-syndicate you back)
4. Produce content.
If you have set it up right, your content will be  uploaded via onlywire to Tribepro automatically and then those who are auto-syndicating you will push our your stuff to their different forms of social media. This results in lots of backlinks as you continue to build your following. More traffic means more leads and more leads means more sales and more sales means, well, cooler vacations! Hope you find this information on getting more mediatraffic useful, keep in mind that within the backoffice of Tribepro, there are step by step instructional videos that will walk you through the setup.
If you enjoy this post, please quickly do me a favor and share with others and comment below.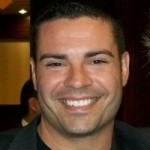 Ray Higdon
Follow Me On Twitter – Southwest Florida Twitter Dude
Check Out My FB Page – Ray Higdon Page (Free Internet Marketing Resources)
Wanna Work With Me? – Work With Ray Higdon
PS: You can get updates like this and others by entering your name and email in the top right box of my site.
PSS: If Your Upline Does Not Have a Step-By-Step Blueprint For Success, Check This Out (Unless You Already Have Too Many Leads) –

Click Here For Instant Access
NOTE: You Have to Check the Checkbox That Says You Are NOT a Spammer to
Make a Comment Below
Image: jscreationzs / FreeDigitalPhotos.net
If you enjoyed this blog on mediatraffic and working all different forms of social media, share this with others and comment below!