How do you take your Loyal Customers and turn them into Network Marketing Distributors?
Here I will share EXACTLY what to SAY to your customers that will magically transform them into your new reps today.
Customers Into Network Marketing Distributors
How to turn customers into distributors? Here are just a few steps to enticing your customers to signup today.
First Of All, Don't Turn OFF Your Customers
It is totally OKAY to just have customers. What you don't want to do is turn off your customers.
I've seen people so hell-bent on business growth, that they say things that actually turn off their customers.
Your most technically challenged customers, typically, can't figure out a darn thing when it comes to the back office.
They're like, "How do I order this?" Or, "How do I log in? What's my password?"
But boy, you piss them off and they sure know where to FIND and TURN OFF that auto-ship checkbox.
If you make your customers feel bad, or if you say something out of hand, they will STOP being a customer.
So don't turn off your customers.
If you've got someone that's happy with the product, high-five them. Send them some chocolates and take care of them. Don't make them feel like there's something wrong with them because they're not out pushing the business. Some just don't want to push the business and that's okay.
Don't Be Pushy, But Be A Little Pully
[clickToTweet tweet="Talk about the BENEFITS more than the money." quote="Talk about the BENEFITS more than the money."]
Go to your customers and say:
"Hey, I just want to say thank you. I just want to acknowledge you. You've been a loyal customer, and we just so appreciate that. It's just so awesome. I'm just curious, why is it that you like this product so much?"
Have them tell you, tell them the different things.
And then say:
"You know, I don't always bring this up, but those things that you mentioned, when you were mentioning that it helped you. I can't help but think that there may be other people that you know that would actually like those kind of benefits too.
And, if you don't want to share it with them, that's totally cool. Don't worry about it.
But I'm just thinking, you may have some people that might be interested in having those kind of benefits, and they might like the product too "
That shouldn't make them feel like crap.
But should get their brain thinking, "Well, man, you know what? I really do like this product. And maybe there are some people that are struggling with these issues too."
Talk about the BENEFITS more than the money.
Lastly, Go Taproot
How do you taproot? In the video below I share exactly how to Taproot. And, I will also share what NOT to say to your customer before signing them up as your new distributor.
Was that helpful? Let me know what you think in the comments below. Feel free to share this with your teammates.
More Resources For You:
29 Sources of Leads so you never run out of people to talk to ever again
Guide to Recruiting 10 or More People Every Month
Free Cold Market Prospecting Training
Did This Help You? If so, I would greatly appreciate it if you commented below and shared on Facebook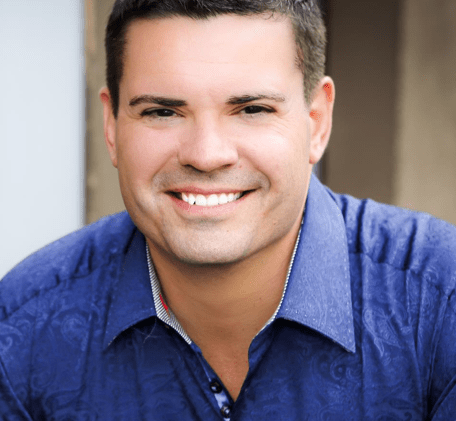 Ray Higdon's Network Marketing Blog
Skype: ray.higdon
Email: [email protected]
Periscope – Ray Higdon on Periscope
Considering Coaching? Check out my Work with Me tab and Survey where we Help People Everyday.
PS: If you haven't recruited anyone, or fewer than 10 people, This Course will Help (and is on Sale)
If you enjoyed this post about Magically Transform Customers Into Network Marketing Distributors, retweet and comment please