<<<<=====Share on Facebook Here and Google+ above

If you Like, RETWEET HERE============>>>>
And Comment Below!
Love Your Opportunity but
Wish You Had Better MLM Training?
Are you in love with your opportunity but just wish you had access to consistent, up to date MLM training from your upline? Then check out this post and see if it's a help.
MLM Training for People in Other Opportunities
One obstacle I have encountered is other networkers wanting access to all of my MLM training but they don't want to leave their opportunity to join mine. This has been an issue but I have found a way around this that will help everyone.
My Private MLM Training Just for Being a Retail Customer
I purchase a lot of MLM products from reps as a retail customer. I buy shakes, coffee and other stuff just as a customer because I dig the product. As you may know I am the number one income earner in my network marketing company, and, our product is one that doesn't conflict with almost any other company out there as our product is gold and silver assets. We now have a cool way for you to get assets as a retail customer (even a simple way to get them for free) without being involved as a business builder.
If you would like to have access to me to ask me questions and get invited into my inner circle where we do private webinar trainings each week without leaving your opportunity, check out this quick video to see if it makes sense to be a retail customer – Quick Video
What You Will Receive
If you consider the benefits of being included in my private team trainings and having the ability to email me questions about marketing, it might be a good fit for you to be on my "retail team". Find out More Here – https://rayhigdon.com/retailteam
One question you may have is "Why would Ray spend time helping someone build a different network marketing company?" The answer is simple…I believe in abundance. I believe we can all have successful businesses without hurting each other or someone having to lose. There are sooo many people out there that need to know about our industry, I am happy to train whoever in whatever company IF they are a Retail Silver Premiere Member and are coachable.
Fast Action Taker? – The first ten to join as a retail customer will also receive my recruiting mastery teleconference series that sells everyday for $97. Before you decide, watch this short video and see if it is a fit ==>>Watch Video Here
If you enjoyed this post please comment and share if you want more content like this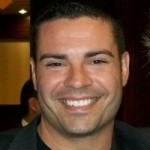 Ray Higdon
Skype: ray.higdon
Email: [email protected]
Work With Me – Numis Network
Image(s): FreeDigitalPhotos.net
PS: If Your Upline Does Not Have a Step-By-Step Blueprint For Success, Check This Out (Unless You Already Have Too Many Leads) – Click Here For Instant Access
If you enjoyed this blog on MLM training, retweet and comment please